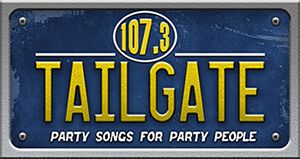 When we heard about a daring format flip at WKAZ in Charleston, WV, we tuned in to the station's webcast to hear the mix and find out how engaging the experience was on the digital side. We haven't tuned away in 12 hours — an unusual level of engagement in an office known for its obsessive stream-surfing, app-switching, genre-scrambling listening tendencies.
The station, owned by West Virginia Radio Corp., ditched its classic rock format, and abandoned all the standard radio categories, rebranding as Tailgate 107.3, "Party Songs for Party People." The relentlessly good-time playlist mashes Country with Hip Hop, Classic Rock with modern pop, in a programming strategy more akin to a free-spirited pureplay than a straight-and-narrow terrestrial. The experiment in "the world's first no-rules radio station" is getting some buzz.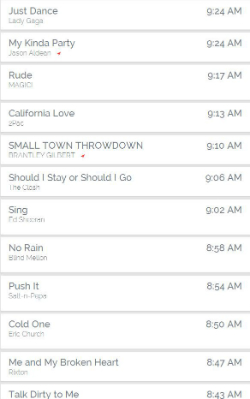 There is a feeling of digital crossover here, both in the programming, which resembles the "shuffle" setting of a streaming playlist in a music service, and in the marketing. There is a clear attempt to emulate playlist sensibilities and the boundary-crossing range of many music-lovers. Market Manager Christian Miller said, "Tailgate is similar to your iPod on a 50,000-watt transmitter." During our listening we heard a gleeful interstitial promo: "The station which makes your iPod jealous." (iPods would be more jealous if WKAZ had a dedicated mobile app, which we could not find in Android or iOS.)
The station plays 12-song sets. Although the spot breaks are longer than in Pandora or other ad-supported Internet stations, the break frequency is less than in many pureplays. This scheduling supports the feeling that you're listening to a personal playlist (if you disregard the incessant station promos).
This is the sort of mix you hear on Tailgate 107.3: Demi Lovato, Outkast, Miranda Lambert, 3 Doors Down, Lady Antebellum, Randy Houser, Kongos, J. Geils Band, Gorillaz, The Cult, The Hollies, Kenny Chesney, Ja Rule, U2, Led Zeppelin.
The web experience is enhanced by TuneGenie implementation, which provides an endless history of played songs, each of which expands to reveal YouTube and Vevo full-song videos, and a saving feature if you log in. The sound is adventurous while hewing closely to an upbeat, party-ready mood.
Format flips happen all the time, but this experiment is interesting for its apparent attempt to grab listeners by their attitudes and real-world listening habits, rather than by genre affiliation. The mood (happy) and activity (party) keystones hook into "Concierge" programming in Songza and its many imitators. If Tailgate were not a terrestrial webcast, it would be a clear selection in our Pureplay of the Day series. We'll keep listening.