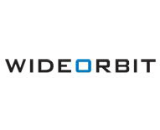 WideOrbit announced that regional radio operator Cherry Creek Media is now using its WO Streaming platform to offer online audio streams of its broadcast content. Cherry Creek Media owns and operates 52 radio stations in the western United States. It has selected WideOrbit as its technology partner for digital streaming.
"Cherry Creek's corporate team are radio veterans who recognize that the business potential of digital audio streaming isn't just for the largest media companies any more," WideOrbit Founder and CEO Eric R. Mathewson said. "By offering more options to reach audiences and inviting listeners to access their content in new ways, Cherry Creek is set up to continue its success as a provider of local media far into the future. Radio stations in markets of all sizes need to find ways to reach audiences and advertisers on every platform. We are honored that media companies that operate in smaller markets like Cherry Creek see WO Streaming as a basis for revenue growth and technical excellence."
WO Streaming debuted in 2015, a re-launch of WideOrbit's wholly-owned subsidiary Abacast.