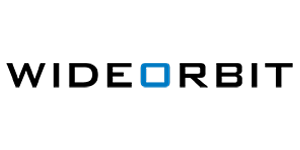 Digital media campaign buying and management company WideOrbit is remaking its executive ranks, as Bruce Roberts prepares to step down as President and EVP of Sales after 20 years. He will remain in the traditional role of advisor to the company.
Commenting on these promotions and on Bruce Roberts' retirement, WideOrbit Founder and CEO Eric Mathewson said: "Bruce's contribution to both WideOrbit management and revenue growth has been immense. "There is no doubt that without Bruce's sales expertise, charisma, and patience, WideOrbit would not be nearly as successful an organization. Thankfully, we have a talented and deep bench of managers at WideOrbit, and we congratulate those taking on new roles to help WideOrbit clients as we continue to focus on providing our clients world-class software and support."
In the wake of Roberts' exit, WideOrbit is promoting six of its leading managers to higher executive titles:
Tim Swift will add the role of President to his Chief Operating Officer duties and will continue to focus on improving operational efficiency and ensuring WideOrbit continues to provide customers with best-in-class support and service. Tim joined WideOrbit in 20

1

8 as VP Integrations after serving as a Controller at KSL-TV and Director of Business Analytics at Bonneville International.
Toni Coonce will take on the role of Executive Vice President of Sales. Toni is a WideOrbit veteran, joining WideOrbit in 2006 as a TV Account Executive, rising through the ranks to become Director of Sales, TV, in 20

1

6 and Vice President of Sales, TV, in 20

1

8, Toni has proven herself as an exceptional sales executive working with many of WideOrbit's largest clients.
Dave Aston has been promoted to Senior Vice President of National Sales, responsible for media companies with a more dominant network presence, like ViacomCBS, NBCUniversal, and Scripps.
Rick Dorn will become Vice President of Local Sales, responsible for media companies more dominant in local markets, such as Tegna, Gray, Univision, and Audacy,
Don Durand, SVP, will transition to WideOrbit's Product division, reporting to Will Offeman, Chief Product Officer, focusing on WO Program, WO Omni, and Sales Engineering, while continuing to consult on International Sales. Don has a 25+ year career in international media software.
Megan Tobin has been promoted to Chief Marketing Officer. Tobin served as the WideOrbit Senior Director of Marketing prior to her promotion and has held a variety of other marketing leadership roles throughout her career with organizations such as TriNet and Orion Health.
In addition, Jeff Greenfield has been hired as Senior Vice President, Buy Side. Greenfield adds invaluable insight to the WideOrbit buy-side team, having spent over a decade in the advertising attribution industry, most recently as Founder and CEO of C3Metrics.
.