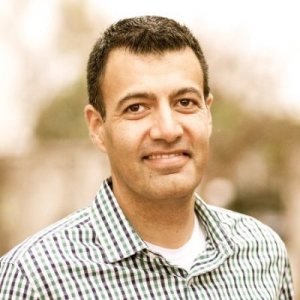 Pandora's new interim CEO, Naveen Chopra, who moved into the temporary role when ex-CEO and founder Time Westergren stepped down two days ago, is quickly in the spotlight. Chopra spoke at the 4th Annual Bernstein Future of Media Summit yesterday in New York, resetting expectations of Pandora's competitive posture and strategy. (Chopra's appearance was announced on June 21, before Pandora's leadership changes. He was CFO of Pandora.)
"We believe that the primary listening experience is passive, for most people, meaning 90 percent of the time you just want to listen to music you like," Chopra told the gathered investors. "It's not about picking songs you like and building playlists."
That statement is a startling push-down of Pandora Premium, which has dominated Pandora's forward outlook for over a year. Combined with yesterday's announcement that Pandora will discontinue operations in Australia and New Zealand, the company's only non-U.S. adventuring, Chopra put a new lens on the company's priorities. The new strategic focus apparently sold well to Wall Street, which sent P stock spiking upward yesterday by five percent.
Pandora's previous strategic upheaval was marked by its acquisition of the on-demand service Rdio, salvaged from bankruptcy court and setting a collision course with Spotify and other interactive music services. For several quarters, Pandora execs emphasized the business priority of entering the on-demand space, touting low assumed customer acquisition cost of funneling radio listeners to subscriptions, and publicly stating subscriber acquisition goals for 2017.
How quickly things can change, especially when satellite radio company Sirius XM takes a 19% share of the company, and three board seats. In a shamelessly public courtship dance over the past year, Sirius sometimes complained and even derided Pandora's emphasis on building an on-demand service and eagerness to compete with Spotify.
To be sure, Pandora Premium, the company's recently launched subscription product, isn't going anywhere. "Our strategy is to nail the passive listening experience and make sure we have on-demand as an option but not lose sight of our strength," Chopra told investors yesterday. Pandora Premium "as an option" sounds more like a customer retention failsafe than a brand-leading new service with ambitious business performance goals.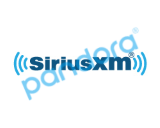 Chopra got specific about the Sirius influence, and the pecking order of Pandora's two main service options: "What Sirius sees in Pandora is a big advertising opportunity that has not been developed to its full potential. Let's pursue on-demand as long as it's not a drag on the ad-supported free model." (Note those words: "As long as it's not a drag.")
"There are still a lot of things that Pandora and Sirius can do together to address the remaining part of the terrestrial radio market," Chopra said.
That remark harkens back to the pre-Rdio earnings reports that focused squarely on Pandora's nationwide ad sales force, ad-supported audience size, and revenue per thousand listening hours (RPM) which were its key performance indicators. This strategy reset, with its feeling of The more things change, the more they remain the same, aligns Pandora with its new primary ally, Sirius XM, resets Pandora as mainly a radio company, and perhaps hints at a future in which Pandora is explicitly the online arm of the Sirius XM radio empire.