RAIN's Weekend Perspective summarizes the week's important events for a weekend catch-up, and revives your aching synapses for coming week.
NEW & BETA
Google Glass eases into music: Google's streaming music service might be coming to the jazzy wearable computer.
MUSIC SERVICES & APPS 
Google invades Apple: Google's All Access streaming music app drops into Apple's iOS app store. RAIN publishes the first review. No big surprises, some omissions from the Android app. We explain why Apple will not reciprocate.
Songza and Songkick: Songkick adds tour-based playlists to the Songza listening app, one week after partnering with Spotify. 
AccuRadio kicks off Christmas: By building out a 49-station Christmas music portal. 
Deezer headed for U.S.: that's what sources disclosed to Digital Music News. If true, in January Spotify's main European competitor would elbow up against its stateside operation, too. RAIN analyzes the competitive music streaming landscape. 
SoundCloud turns five: On its fifth birthday the audio-upload site released impressive statistics. Twelve hours of content is posted every minute, and half of it gets played within one hour.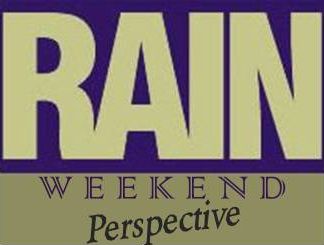 ILLUMINATION
Connected cars: A new study indicates they are growing because of diagnostics, not infotainment. Interview with the iGR study author. 
YouTube is the music jukebox for teens: Nielsen released its annual Music 360 report. turns out radio is the preeminent music discovery platform, but teens listen to YouTube more than any other music source. RAIN talked to David Bakula, SVP of Analytics for Nielsen. 
Streaming erodes "album release" dates: RAIN examines the pre-release streaming phenomenon on iTunes Radio and elsewhere. It seems to be driving album sales. It certainly blurs the line that once separated an available album from an unavailable one. 
MONEY & BUSINESS
Pandora's ads: RAIN interviewed Greg Cutler, who produces them. 
Spotify courting new investment: Spotify is already a highly-funded tech/music company. The new investment would nearly double its funding. 
Rhapsody losses deepen: A grim picture or Rhapsody financials was painted by RealNetworks, which owns 47-percent of the subscription music service. It's been a rough fall for Rhapsody. Is a turning point at hand? Indications abound. 
Radio holding its own in local media revenue: A new study by BIA/Kelsey indicates solid share for radio, but only a tiny sliver of digital income. Chief economist Mark Fratrik shares his corrective prescription with RAIN. 
Pandora is a $5-billion company: That's market capitalization, after a week of solid upward trading on Wall Street. 
BUSINESS & LEGAL
Spotify sued by a label: A British compilation label (Ministry of Sound) objects to Spotify users making playlists that mimic the label's compilation albums. Legal action ensues; lawyers are baffled. 
Slacker and Time Warner Cable: A new partnership puts Slacker's Internet radio service in front of 11-million TWC subscribers. 
OUTBURSTS
Beck joins the Spotify debate: the latest musician to complain about Spotify, dislikes both the royalty payouts and the sound quality of streaming.