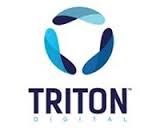 Webcast listening in January inched downward by 2% compared to December (when holiday listening helped give an upward lift over November), and notched a 14% rise year-over-year, according to Triton Digital's monthly Webcast Metrics Top 20 Ranker, released this morning. The Ranker includes most major webcasters, both pureplay (Pandora and Spotify being the leaders) and broadcast radio streams (where iHeartMedia leads).
Spotify's inclusion in the Triton Ranker started in January of 2015, so for the first time we can see a true 13-month year-over-year comparison that includes the #2-ranked streaming powerhouse. Following is a chart of the top three Triton Ranker leaders for that 13-month period: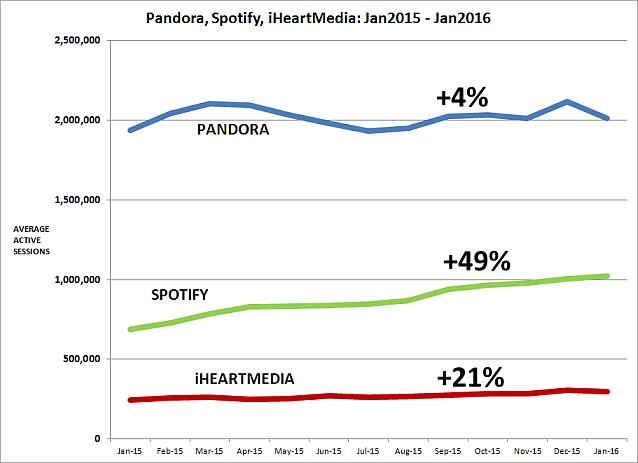 As always in RAIN News tracking, we use Average Active Sessions (AAS) as the key metric, through the lens of 6:00am – 12:00am listening, Monday through Sunday.
Notable in the chart above is Pandora's slower rate of listening growth compared to Spotify and iHeartMedia streams. This is not breaking news; publicly-traded Pandora documents its business metrics each quarter in earnings calls with investors. Company executives emphasize that monetizing more effectively is the priority during a time of slowed audience growth, and they point to a rising RPM (revenue per thousand listening hours) as the key revenue efficiency measure.
Below is the historical chart of the top seven leaders from September, 2009 (Slacker dropped out of the Triton cohort in November, but is included in this chart):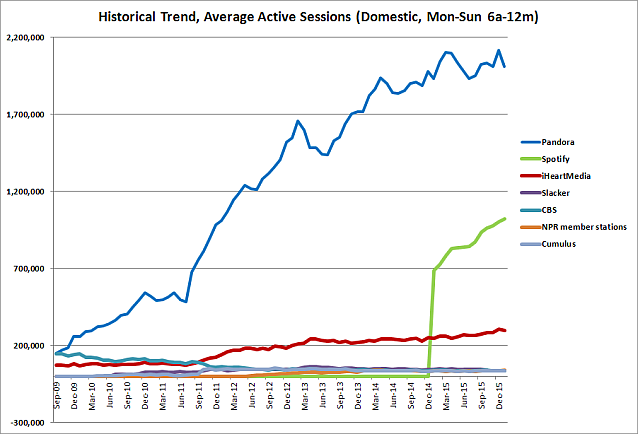 The largest month-over-month gain in January, by percentage, was accomplished by Hubbard Radio, at 19%.
Here are the trend lines of the cohort leaders from 2009 through December, 2015 (note: Slacker does not appear the Ranker in November and December):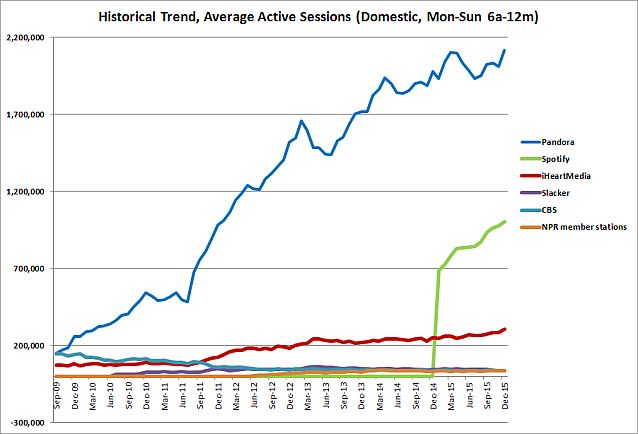 Three Internet pureplays topped the year-over-year percentage leaders: Spotify (+49%, and by far the nominal leader, with 336,000 more average sessions), Idobi (+59%), and AccuRadio (+59%).
Here is the graphic year-over-year comparison of the entire Top 20 group: