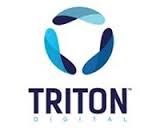 Webcast listening in December stepped upward by 4% compared to November, and notched a 16% rise in 2015, according to Triton Digital's monthly Webcast Metrics Top 20 Ranker, released this morning. The Ranker includes most major webcasters, both pureplay (Pandora and Spotify being the leaders) and traditional radio streams (where iHeartMedia leads).
December marked the twelfth month of Spotify's inclusion in the Triton Ranker, so for the first time we can see a full year snapshot of webcast listening growth with the three U.S. market leaders. In 2015, (Jan-Dec), listening grew 16%. The three titans accounted for most of that new listening volume: Spotify (+46%), iHeartMedia (+25%), and Pandora (+10%).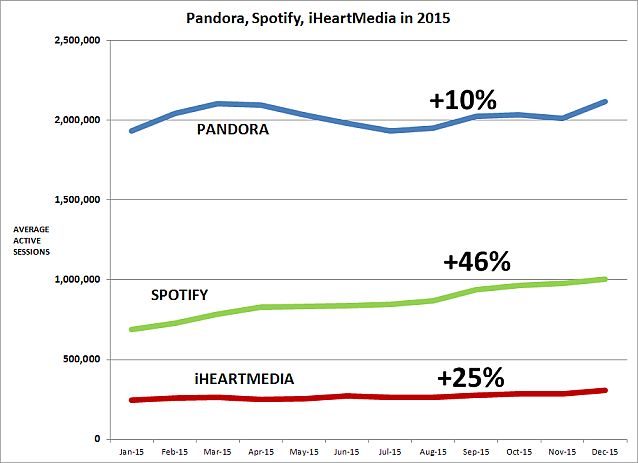 Other Ranker participants had higher percentage gains, but the nominal stream count (measured with Triton's Average Active Session [AAS] metric) is much lower as you move down the ranked list.
Mobile listening also advanced in 2015, according to Triton's supplementary analysis, growing 22% in 2015 during daytime hours (6am-8pm Monday through Friday), four times the growth rate of desktop listening.
RAIN's charts and trend analyses use Triton's 6am-midnight view of U.S. streaming (AAS), Monday through Sunday.
Here are the trend lines of the cohort leaders from 2009 through December, 2015 (note: Slacker does not appear the Ranker in November and December):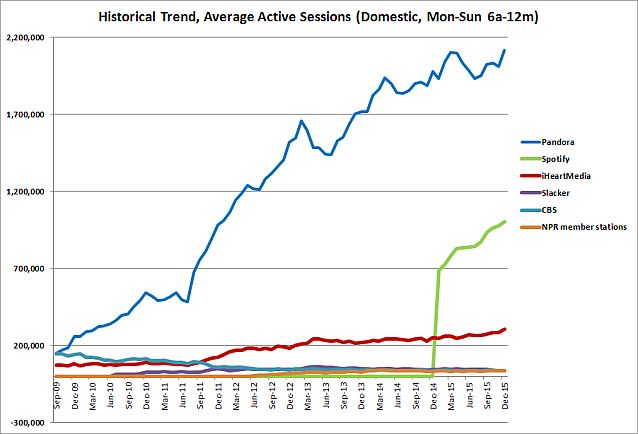 December is traditionally a strong listening month for radio and streaming. AccuRadio was a stand-out gainer this year, rising 34% month-over-month, and 35% over its metric in December, 2014. AccuRadio also led the Top 20 group in 2015 streaming growth of 80%. (Kurt Hanson, Founder and CEO of AccuRadio, is founding editor of RAIN News.)
In the top-three leaders by number of streams, Pandora gained 7% year-over-year (Dec. to Dec.), and iHeartMedia rose 22%. As noted above, Spotify joined the Ranker in January, and next month we will include year-over-year reporting of Spotify.
Here is the graphic year-over-year comparison of the entire Top 20 group: