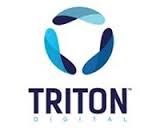 Webcast listening in May dropped a couple of percentage points from April's numbers, according to Triton Digital's Webcast Metrics Top 20 Ranker, released today. the may report broke a five-month string of consecutive gains.
At the same time, mobile listening to streams topped 75% for the first time.
Most reported publishers in the Top 20 cohort had incremental listening loss in their streams, including market leader Pandora. The biggest gainer (5%) was ESPN Radio. As always we look at Average Active Sessions (AAS), Monday through Sunday, 6:00 AM to midnight.
The small monthly slide does not detract much from substantial year-over-year gains, which total 38% for the whole measured group. Through that lens ESPN also does very well, with a 42% listening gain, and AccuRadio enjoys a 10% year-over-year lift. Pandora has gained 7% since May, 2014.
The Katz Digital Audio group (which comprised 11 of the top 20 measured Triton clients in pre-April Webcast Metrics reports) does not appear in the April edition.
Here is the historical trend chart of the top five leaders: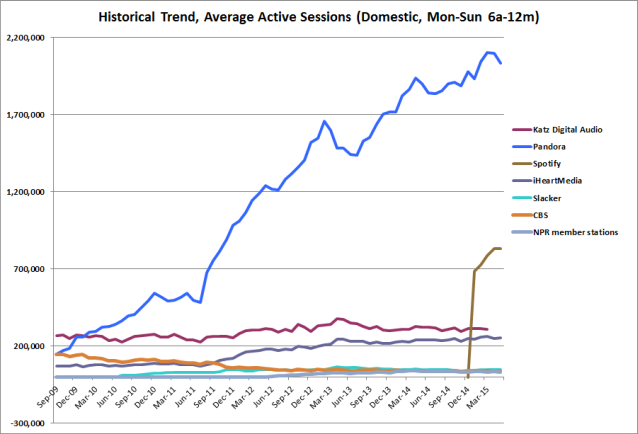 Here is as year-over-year illustration of the Top 20 Triton group, with Spotify added to January, 2015.