Webcast streaming has enjoyed strong growth during 2014, and has lifted 19% year-over-year, according to data released by Triton Digital in its Webcast Metrics Top 20 Ranker for May. Year-to-date growth in stream consumption is 10.6%.
The following chart from Triton shows the year-to-date trend line, and includes 2013 and 2012 trends:

Triton's commentary also includes a break-out of listening platforms, as seen in the following chart. Mobile listening comprised 68% of webcast consumption in May: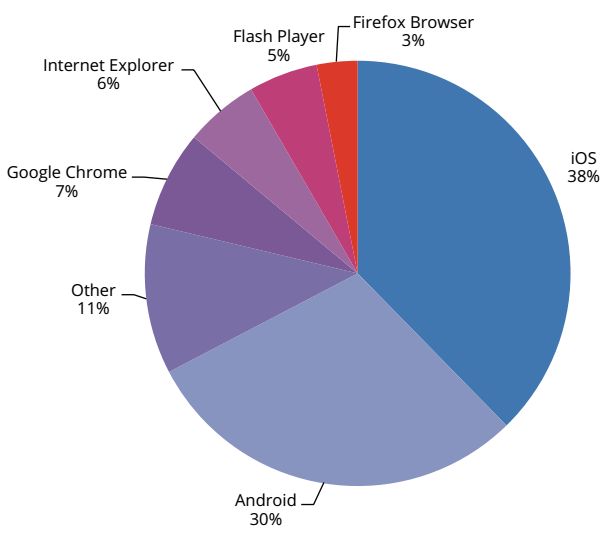 RAIN Analysis
In the month-over-month view, measuring U.S. streams from 6:00am to midnight Monday through Sunday, overall webcast listening in Triton's top-20 dipped 2 percent from April, the first incremental loss of session volume after nine consecutive rising months. Market leader Pandora was down two percent. Radio-group leader Clear Channel stayed level from April, as did pureplays Idobi and AccuRadio. The only individual gainer from April to May was ESPN Radio, whose AAS metric rose eight percent.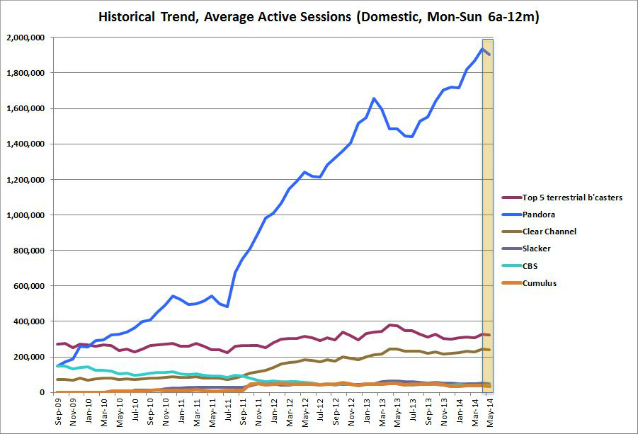 The May year-over-year view shows strengthening performance for Idobi Radio (+49%), Townsquare Media (+43%), NPR (+39%), and Pandora (+28%). In aggregate, Triton's top-20 has gained 19% year-over-year.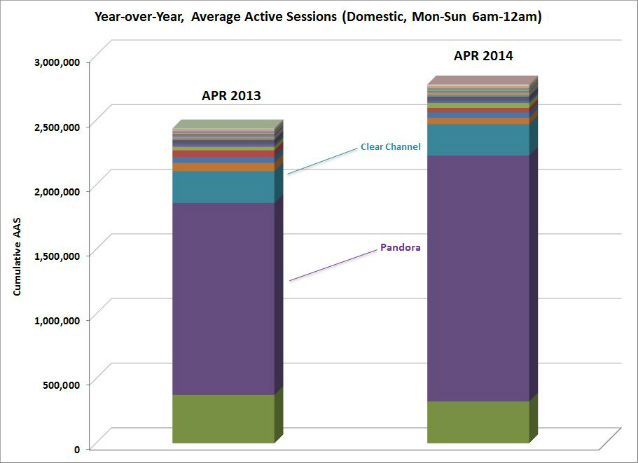 The fastest year-to-date movers in the top-20 group's AAS measurement were AccuRadio (+15%), Pandora (+11%), Beasley (+11%) Univision (+8%), Greater Media (+7%), and NPR (+7%).