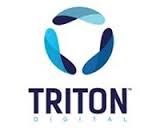 Year-over-year listening to streams gained 14% in June, after a similar result in May, according to Triton Digital's monthly Webcast Metrics report, released today. Webcast listening in June was mostly flat compared to the previous month, looking at Triton Digital's top 20 streaming clients. The monthly Top 20 list contains leading pureplay and radio stream groups.
The year-over-year 14% gain was mostly driven by Spotify (+53%), as market leader Pandora dropped a few percentage points and iHeartRadio (always 3rd place in these monthly reports) lost eight percent of its listening compared to June 2016.
As always in RAIN News tracking, we use Average Active Sessions (AAS) as the key metric, through the lens of 6:00am – 12:00am listening, Monday through Sunday.
Pandora and Spotify both inched downward in average number of simultaneous streams, as evident in the trendlines of Ranker leaders:
---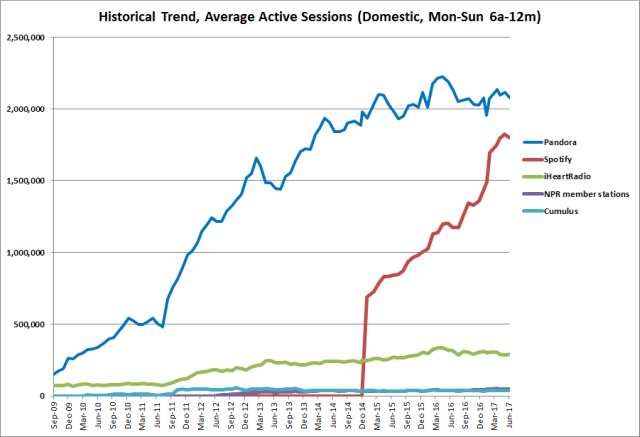 ---
There were no standout monthly gainers in the June report, but in the year-over-year calculation AccuRadio continued its tear of recent months, picking up a double-take-inducing 60% listenership gain. (AccuRadio founder and CEO Kurt Hanson is the founder and publisher of RAIN News.) New York Public Radio has also experienced a substantial 29% lift during those 12 months, and its mothership NPR grew 23% in average streaming sessions. Hubbard rose 18%. (Optically impressive percentage gains could be balanced with nominal streaming numbers. When doing that, we notice that NPR's streams represent 2% of Pandora, and 17% of iHeartRadio.)
Here is the graphic year-over-year comparison of the entire Top 20 group:
---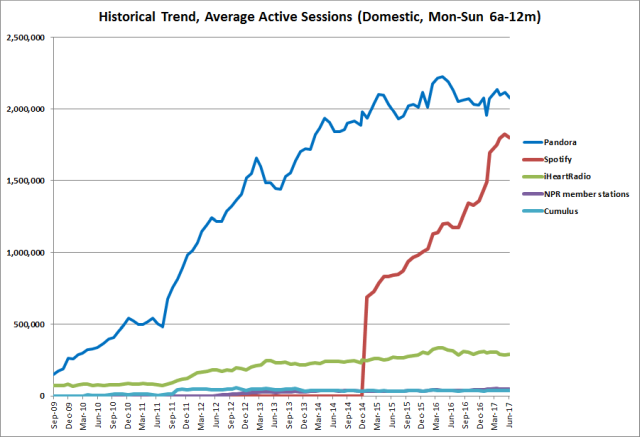 ---