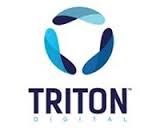 In the October report of Triton Digital's Webcast Metrics Top 20 Ranker, overall stream listening inched upward a bit (one percent from the previous month). Hidden in that modest movement are significant gain by five of the top six entities, composed of three pure internet plays and three radio groups.
Spotify (+3%), iHeartRadio (+3%), NPR (+8%), Entercom (+14%), and Cumulus (+9%) were to the upside in October listening, while group leader Pandora dropped 2% of its AAS from the month before.
If the Webcast Metrics top trendlines as tracked by RAIN continue with the consistency they have for nearly three years, Pandora will lose its leadership position in the coming months, perhaps as early as the November report. Spotify has enjoyed month-over-month listening upticks every month except one since joining Triton's Top 20 report in January, 2015. At that time Spotify's AAS listening was about 36% of Pandora's. In today's report of October activity, Spotify is at 98% of Pandora and the two trendlines are nearly touching:
---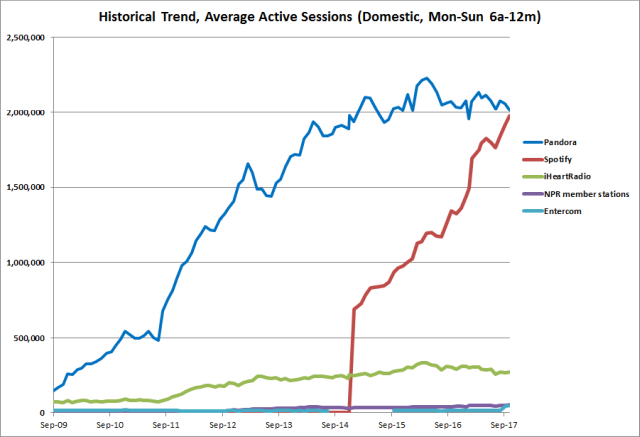 ---
Two-million average active sessions has been the round number that Pandora has been dancing around for Spotify's entire life in the report.
Looking at the year-over-year numbers, we must disregard Entercom's 215% gain, as it includes the CBS Radio merger. Spotify was 49% higher in october than the same month in 2016, predictably. NPR led the other members of the Top 20 list in year-over-year growth, with 28% more listening by AAS.
Year-over-year stream listening gained 13% in September:
---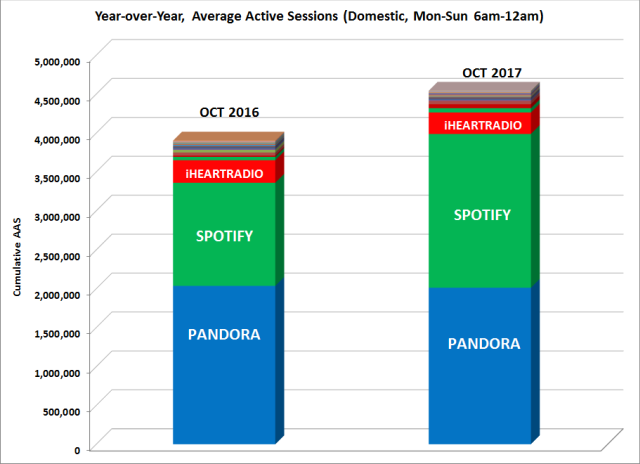 ---