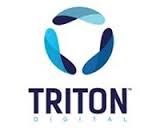 August webcast listening showed a 4% increase across the board in Triton Digital's Top 20 Webcast Metrics report for August, with each streaming entity in the group gaining ground from July. That unanimity is rare.
As always in RAIN News tracking, we use Average Active Sessions (AAS) as the key metric, through the lens of 6:00am – 12:00am listening, Monday through Sunday.
The single biggest percentage gainer was Entercom (+20%), and the biggest leader in number of average active sessions gained was Spotify (+81,549). When the Entercom/CBS merger closes, a presumably the two groups merge into one entity in the Triton report, we expect it to move into third or fourth place, with AAS numbers similar to NPR. The top three every month are Pandora, Spotify, and iHeartRadio.
Year over year, the whole group gained 15% in ASS numbers compared to August, 2016. The biggest single percentage gainer during that 13-month period was Spotify (not counting Beasley, still showing outsized YoY numbers after its Greater Media acquisition).
Below is RAIN's long trendline of Triton Top 20 leaders, from September 2009:
---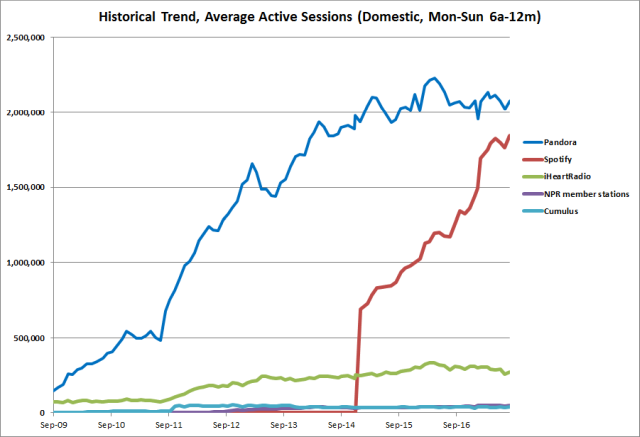 ---
And here is the graphic year-over-year comparison of the entire Top 20 group:
---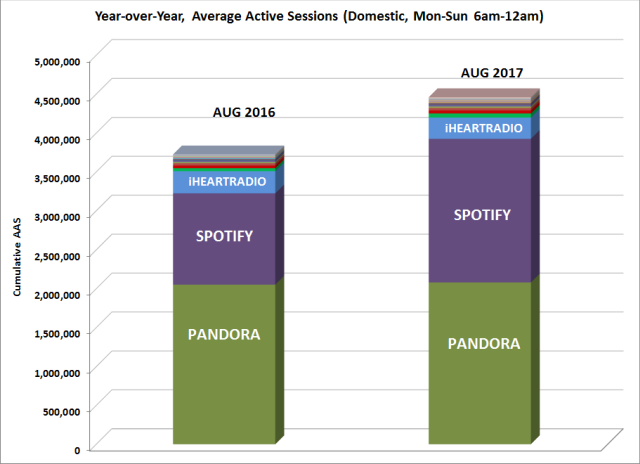 ---