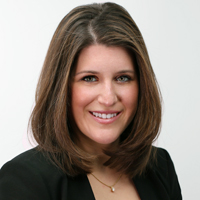 Chicago Public Media's WBEZ got attention last month when it received a matching-donation pledge of $2-million dollars from the Pritzker Foundation. The intent of the gift is to help the station to double its existing digital staff, update its infrastructure, and produce new shows.
According to a report from Robert Feder, a Chicago-based media writer, WBEZ has started mapping how to expand digitally. One keystone hire in the digital expansion plan happened this week, as Michel Ballard was installed as Chief Digital Officer. Ballard comes from Everyday Health, where she was Senior Vice President. She will report to Goli Sheikholeslami, CEO of WBEZ, who likewise came from Everyday Health.
"The explosive growth of mobile devices has significantly shifted how audiences consume media," Sheikholeslami said in an announcement. "To continue to fulfill our public service mission, Chicago Public Media must introduce the technological advances that allow us to reach our listeners in new ways."
Those new ways appear to focus on mobile consumption and on-demand audio. WBEZ alread operates station-specific iOS and Android apps. A strategy of ubiquity promises to expand that basic mobile capability to all kinds of devices, including wearables. Interactivity that includes timeshifting, scrolling, skipping, and saving is on the table. Some editorial curation will influence what people see on digital platforms.
The total fundraising effort to support digital initiatives targets a $5-million goal.