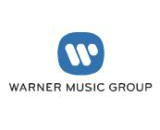 Warner Music Group has sold off digital distributor Zebralution back to its original founders. The major has owned the company for a decade, but has sold it off as part of a divestiture agreed to by WMG with indie music specialists IMPALA and Merlin.
Original founders Kurt Thielen and Sascha Lazimbat join Christof Ellinghaus of City Slang and Konrad von Loehneysen, owner of the Embassy of Music label as the new owners of Zebralution. The distributor sends its its catalog of more than 500,000 tracks, albums and videos to hundreds of digital services worldwide.
"We look forward to start the process of turning this great company that Kurt and Sascha built into a real independent again," said Ellinghaus in a statement. "We're thrilled for Zebralution to join Merlin right away and become a part of the vital and thriving independent music landscape. We want to be nothing but one of the best distributors in the world for independent labels."
"In 2017, we live in a streaming world, and our challenge is to be the best partner for this world," von Loehneysen added.