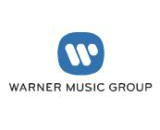 Warner Music Group posted its results for the first quarter ending Dec. 31, with the music performance buoyed by streaming. Net income for the quarter was $27 million on revenue of $849 million. A large portion of those figures came from digital sources, which posted an 18% increase to $322 million in revenue. Digital revenue was responsible for 41% of the company's total revenue, up from a 35.6% portion in the year-ago period. According to the press release, streaming revenue growth exceeded the declines seen in the company's digital download revenue, but exact figures were not disclosed.
"Subscription streaming is a major driver of our growth and streaming revenue remains on a trajectory to become our largest revenue source," CEO Stephen Cooper said.
Music publishing revenue declined 2.5% for Warner, but recorded music revenue inched up 3.2%. THe publishing division was impacted by a loss of $13 million in the quarter from expenses related to legal action around copyright for the Happy Birthday song.
In related news, Warner has announced that if it sells equity in any streaming companies, those proceeds will be shared with its artists. The company's equity policies fall under the same rules as those for digital breakage, or the difference between the minimum guaranteed royalties for a label and the royalties accrued in regular business. With Warner holding stakes in both Spotify and Deezer, both of which have been teasing IPO plans, the clarification could become very relevant for artists later this year.