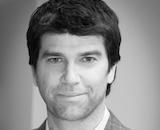 Ole Obermann is departing his role as chief digital officer of Warner Music Group. He is exiting after three years with Warner, where he helped secure deals with many online platforms for the label. WMG will appoint an interim leader for this team until a permanent replacement is selected.
In a memo to the major label's staff, Obermann reflected on his time with the company. "We've found a great balance between accelerating global streaming growth and championing the next wave of change," he said, adding that "the thoughtful and principled work we've done during this critical inflection point will help ensure a bright future for the entire music ecosystem." He did not comment on his next moves, and the exit appears to be somewhat unexpected.
"He's accomplished much over the past three years – including leading the renewals for all of our major digital partnerships, helping to expand the scope of our commercial activities, and overseeing the creation of WMG Boost, our seed-stage investment fund," Warner CEO Steve Cooper said of the departing exec.
It's a critical time for Warner's digital team. The company is engaged in a legal debate with Spotify over its launch in India, plus it is nearing time for the label to renegotiate deals with both Spotify and Apple Music.