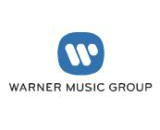 Warner Music Group has entered a licensing deal with Anghami, a streaming platform serving the Middle East and Africa. Thanks to the deal, Warner's catalog will be available to Anghami's entire audience of more than 50 million users. Anghami has both ad-supported and paid subscription options. The development builds on prior affiliate arrangements in Saudi Arabia, UAE, Kuwait, Qatar, Bahrain, Oman, Egypt, Lebanon, Jordan, and Iraq.
"In order to create global opportunities for artists, it's imperative that we have a strong network of local partnerships around the world," Warner Chief Digital Officer Ole Obermann said. "We're seeing a huge demand for music streaming in the Middle East and North Africa, and Anghami has a beautiful product that super-serves its users there with both local and international music and videos."
Last month, Anghami inked a deal with Triton Digital to monetize its digital audio ad inventory.