Patrick Reynolds is Chief Strategy Officer of Triton Digital. Triton partnered with Edison Research to product The Infinite Dial 2014.
---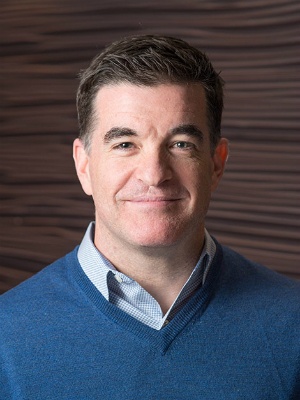 Neil Young. Hippie. Entrepreneur. Futurist. Nostalgist. To say he's a study in contrasts is a mild understatement.
He's also one of my very favorite artists. And "artist" is the operative word.
Maybe it will be an old salt like Young who will lead us out of a false dilemma: you're with us or against us.
Like most of the greats, he always uses the right tools for the job at hand — right paint, right brush, right canvas. He's covered the spectrum from 60s psychedelia to gorgeous acoustic pop, country-tinged rock, full-on grunge, and even electronica.
So I was not entirely surprised to see Neil and Jack White on Fallon recently. (Adding to the somewhat surreal proceedings was having Louis CK as a totally silent guest just at the edge of the camera frame.)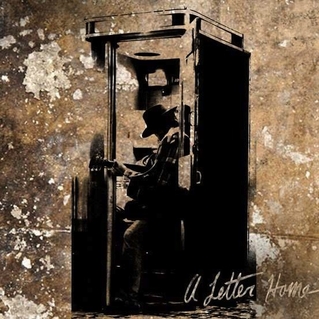 Young and White were touting their collaboration, Young's upcoming A Letter Home.
There are a number of things that make this record atypical — even for the often-quixotic Young.
It's entirely covers.
It's only going to be released on vinyl (and possibly only at brick and mortar "record stores").
Every copy comes with a unique Polaroid (yup, I said Polaroid) of Young himself.
Crazy old hippie. Tilting at windmills. Trying to hold back time and technology. He drives a 1959 Lincoln Continental for God's sake!
Not quite. That Continental is fully electric.
One of many Young paradoxes.
You may recall ol' Neil was in the news a couple weeks back for his Kickstarter campaign for Pono, his digital music player that enables listeners to "feel the master in all its glory, in its native resolution". It is the third-largest Kickstarter campaign ever. I think it's fair to say he prefers vinyl. But if people are going to listen to digital, it should at least sound like he intended it to, he's reasoned.
For this, I think Young should be applauded. For true audiophiles who love the nuanced texture of vinyl, his new album is as analog as it gets (Polaroid+Vinyl is the new standard in 'mixed media'). For those digital natives always on the go, they no longer have to sacrifice listening quality for convenience. Because now there's Pono (in addition to the bulk of his catalog that's available on Spotify and many other streaming services).
Maybe it will be an old salt like Young who will lead us out of the trap of the false dilemma the entire music ecosystem finds itself mired in: you're with us or against us; you're digital or analog.
Maybe Young shows that a more reasoned "horses for courses" approach, where different customers are provided different options at different price points, is the wiser move.
Hard to know exactly what Neil's thinking, but I hope I'm right. On A Letter Home Young covers the beautiful Gordon Lightfoot classic, "If You Could Read My Mind".
If only.