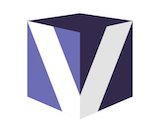 Vibenomics, a specialist in audio advertising and experiences, has raised Series A funding to further its operations. The company raised $6 million in a round led by BIP Capital, bringing its total funding to $13.5 million. It will use the new financing to reach more convenience stores and grocery retailers in its Vibenomics Audio Out-of-Home Advertising Marketplace.
"Our team is pioneering programmatic Audio OOH media and has emerged as a resounding success story of how a traditional ad medium committing to digital transformation can achieve significant growth in both revenue and share of ad spend," Vibenomics Co-founder and CEO Brent Oakley said. "We will use this Series A investment to accelerate product development and scale go-to-market execution, building on the momentum we've already seen in only a short period of time."
Vibenomics' Audio Out-of-Home platform offers retailers a way to reach customers at the point of sale. It has a suite of cloud technology, a licensed background music library, audio experience experts, and on-demand professional voice talent. In addition to the fundraising, Vibenomics also shared that it has added some noteable brands to its customer roster, including Kwik Trip. The company said it would be announcing new national retailer clients during the second quarter.