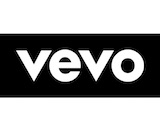 Vevo has entered into a deal with MTV, and as a result, it is hosting clips of performances from the Video Music Awards event held last night. The arrangement includes performances by Ariana Grande, Nick Jonas, The Chainsmokers, and Britney Spears. In past years, videos from the show were only officially available on the MTV website following the live broadcast.
"For Viacom/MTV they get access to an enormous digital audience, as we're currently delivering over 18.5 billion views per month for our content, to ensure maximum reach for this content," a representative from Vevo said of the tie-up. "For Vevo, we get access to timely and unique live performances for many of our platforms top established and emerging artists, which is good for our reach and to further support continued strong traffic amongst the performers existing Vevo video catalogs."
Vevo has been pursuing several deals with big players in the music business. Most recently, it secured a limited deal with Warner Music Group, meaning it has arrangements with all three of the major labels. The company is also seeking fundraising to further build out its video distribution business.