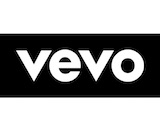 Vevo has expanded its shared viewing feature with a live component. The video company rolled out Watch Party in March, allowing multiple people to watch the same clip across multiple computers. The new development is Watch Party Live, which adds a real-time broadcast component for artists to interact with their fans.
In addition to the simultaneous viewing, the artist gets a picture-in-picture live video chat. This allows them to speak directly to viewers, answering their questions and talking about their work while the videos play. The performer also serves as the host of the viewing session and selects all the videos to be played.
Live video broadcasting has been a niche of interest for some performers and tech companies. Twitch, now owned by Amazon, is a main source for live streaming video games (although it also has some music channels), and YouTube has been building up its own resources for live broadcasts.