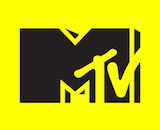 MTV is experimenting with a new approach to one of its popular television shows. Following the final season of its Teen Wolf show, the fictional universe could find new life as a podcast. The show is scheduled to end this summer, but the network is reportedly in early talks with show runner Jeff Davis to translate the concept into a podcast. According to The Hollywood Reporter, the team plans to continue Teen Wolf's current narrative via podcast after the final season concludes, as well as potentially rebooting the concept for TV with a new cast and setting.
"We are talking with Jeff about how do we actually keep that franchise alive," MTV President Chris McCarthy said. "And the beauty of the evolution of media is you can see the series going on through a series of podcasts and then see a resurrection of a new class in a couple years."
Teen Wolf is one of the highlights in MTV's scripted programming. The show already has a broad digital strategy, with a web series and an aftershow accompanying the regular broadcasts. Podcasts could pose an intriguing option to extend fictional universes from TV, whether it's a continuation of the existing character's stories in an audio drama or a fan-driven project (such as comedian Chris Hardwick's The Talking Dead show, which reflects on zombie drama The Walking Dead).