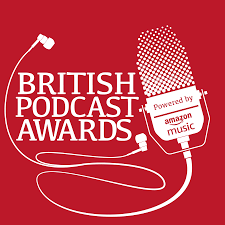 Twenty-eight 1st-place awards, and three times that many total awards, were bestowed over the weekend by the British Podcast Awards. VENT Documentaries (produced by VICE UK) won Podcast of the Year — a show in which investigative stories are told by young people from a single London borough.
All the winners (including 2nd- and third-place honorees) are HERE.
For American audiences attached to a small number of U.S. hits, the British Podcast Awards offer a rich field of discovery. Categories include a Listeners Choice (Redhanded), Branded Content (Gardening with the RHS), Interview (Dead Honest) which we think should be a major Apple category but isn't, Best Lockdown Podcast (Stolen Goodbyes), Best Radio Podcast (The Skewer), and many others.
The British Podcast Awards were created in 2017, and the program is operated by Matt Hill, head of rethink audio, and Matt Deegan, Creative Director of Folder Media and a RAIN guest columnist.
.