James Cridland, radio futurologist, is a conference speaker, writer and consultant. He runs the media information website media.info and helps organise the yearly Next Radio conference. He also publishes podnews.net, a daily briefing on podcasting and on-demand, and writes a weekly international radio trends newsletter, at james.crid.land.
---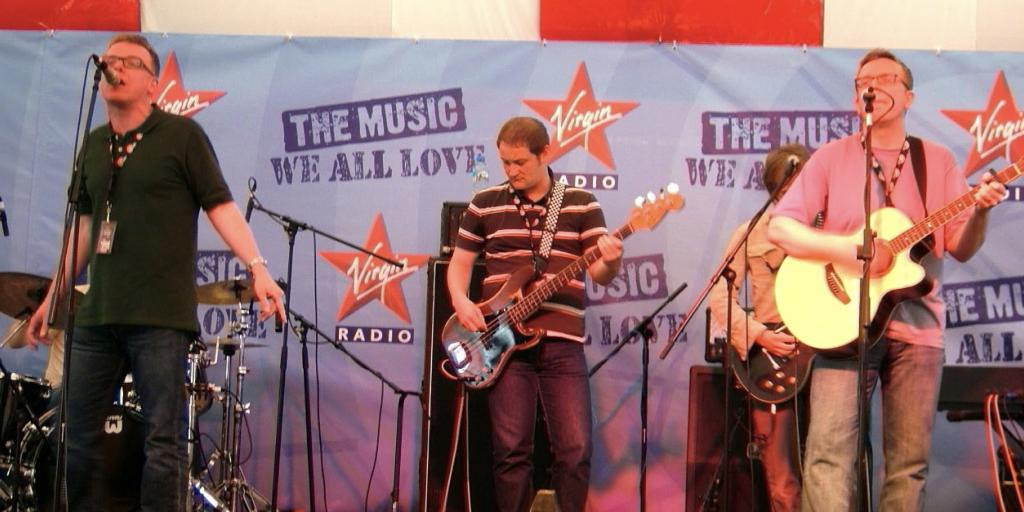 Above: not from Jono's time at Virgin Radio, but have this picture of The Proclaimers in the V Festival tent from 2005. Och no!
Jono Coleman OAM died last week. Best known in the UK for the Virgin Radio breakfast show with Russ Williams, he was also on GLR, Heart 106.2, LBC (no, really), BBC London 94.9 and tradies favourite FIX Radio.
While the BBC snootily relegated him to a local news story (and called his co-presenter "Russell Williams"), Jono's death was quite rightly big news all over Australian media, with obits on 9 News, ABC Australia and many others.
Here's an hour of him looking back at his life ▸ on David Lloyd's excellent Radio Moments, with the quote: "I've been a very, very lucky little fat bunny."
---
---
Thank you to Hausa Dictionary, Richard Hilton, and Brun Audio Consulting for your ongoing support of this newsletter. I'm very grateful to you.
It's absolutely not (that) necessary, but if anyone wants to support my work in any way, you can BuyMeACoffee – become a member to give regularly or just give a one-off coffee if you'd like to support me in some way.
.