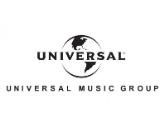 Universal Music Group could see an initial public offering if the music industry financials continue to improve. The label is owned by Vivendi, a Paris-based media conglomerate, and the parent company is considering floating a minority stake in its music business. Investment banks connected to Vivendi have reportedly been recommending a partial sale of UMG. In April. Universal was valued at about €20 billion ($22 billion).
"I remember the people a few years ago who explained to us that music was a dying business and would never recover," CEO Arnaud de Puyfontaine told The Wall Street Journal (paywall). "I have a good memory, and facts are proving them wrong."
Universal posted total revenue of about €5.27 billion ($5.83 billion) in 2016. Streaming revenue exceeded physical music sales for the first time at the label at €1.48 billion ($1.64 billion).