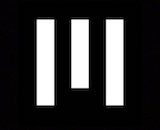 A new startup called UnitedMasters is looking to drive a wedge into the entrenched dominance of the major label system. The company has been operating in stealth for about a year, with today marking its formal public unveiling. UnitedMasters stands out for the high prestige of its backers, with a $70 million funding round that included Google parent company Alphabet, VC firm Andreessen Horowitz, and movie company 20th Century Fox.
Former Interscope exec Steve Stoute founded UnitedMasters, which bills itself as a specialist in digital music distribution, marketing, and insights. It offers a data tool to help emerging artists to identify and reach their biggest fans with online advertising.
The role of labels has been in question with the industry's shift toward streaming, especially when it comes to topics of licensing and distribution. In the past few years, many artists have been pursuing exclusive releases and building nuanced relationships with the new wave of music tech companies. That transition has allowed tasks formally handled by labels to be managed either by streaming services themselves or by the new wave of companies specializing in mechanical royalties, analytics, or digital distribution. UnitedMasters offers a new wrinkle to the industry landscape, with additional promises to put more control into the artists' hands by letting acts keep ownership of their masters.
"It's very important that an artist's jobs is to be a great artist," Stoute said in an interview with TechCrunch. "The infrastructure around them should be helping them get more money at efficient rates, not owning their masters and taking from them."