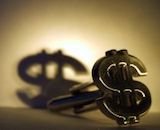 Universal Music Group has entered into a new partnership with Havas Group to form the Global Music Data Alliance. This data-centric entity will use Havas' algorithms to analyze information about UMG artists, from ticket sales to streaming counts to social media stats, to look for new revenue opportunities. In particular, GMDA will examine behavioral data to better understand the relationships between artists, fans, and brands.
This is a fitting development following on the heels of an internal memo to UMG from its CEO and chairman, Lucian Grainge. He promised to "broaden the definition of what it means to be a music company" and seek out new business models moving into 2015. That rhetoric continued in his announcement of the deal at the Consumer Electronics Show in Las Vegas: "We want to continue to find new revenue and marketing opportunities for all of our artists around the world by leveraging our industry-leading big data tools and working with forward-thinking companies such as Havas to supercharge our efforts to realize previously untapped revenues from consumer brands and other new business partners."
Data is understandably a major point of interest for most players in the music industry. Hard facts can help illuminate the rapid changes happening to listening and purchasing habits, which is a boon for both the business and creative sides. Many online and streaming music platforms are offering up data to help build relationships with those players. Bandcamp for Labels introduced a bird's eye view of musician data for management, while Pandora opened up analytics to the performers with its Artist Marketing Program.