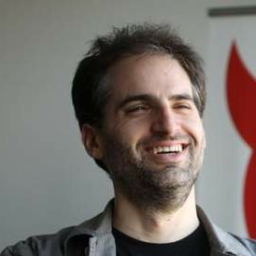 Universal Music Group has hired Jay Frank to serve as its senior vice president of global streaming marketing. In this role, he will be tasked with using data to maximize performance on streaming platforms for UMG's artists, in addition to analyzing the effectiveness of UMG's streaming marketing campaigns. He'll also be responsible for curating and managing the company's global playlists and coordinating playlist strategy for all Universal labels.
"As the popularity of streaming services continues to grow, it's important that our artists and labels are well-positioned in their home territory as well as globally to maximize on the opportunities provided by these new platforms," said Michele Anthony, EVP of recorded music at UMG. "Jay and his team bring a proven track record of helping labels successfully support artists on emerging streaming services around the world."
Frank has past experience at Yahoo and Viacom's CMT, as well as launching his own companies for music and marketing analytics. With this hire, UMG has agreed to become partners with Frank's DigSin and DigMark companies.
This newly created role is an intriguing move at Universal, where top dog Lucian Grainge has long been vocal about his desire to revise business models to make more money from digital platforms. It's further proof of the company's commitment to streaming as a permanent part of the music landscape.