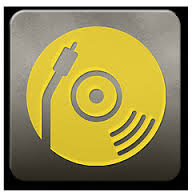 Turntable.fm is an interactive music service, but could more aptly be described as a social network focused on music. Started in 2011, the site formerly allowed users to upload shareable music on the site. Using the DMCA as a licensing tactic is legitimate, but that strategy that comes with endless legal difficulties. Adroitly, Turntable.fm offloaded the DMCA liability (and file-hosting expense) to SoundCloud, an upload-and-share music warehouse.
Searching around for a new hook to attract and retain users, Turntable.fm has lined up a series of concert events that will provide unique listening content and a new revenue model. Bands in the series control the funding for the live stream; tickets for virtual viewing cost three dollars. The signature Turntable.fm social experience holds for the live concerts — virtual spaces, avatars, cheers, and jeers.
Here is the concert lineup for October.