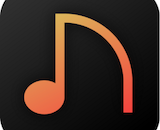 Tuned Global unveiled a new music app for the Indonesian market called Nada Kita. The free app is the result of Tuned Global's partnerships with several independent labels in the region. It has several curated stations from local music editors and places a focus on artist engagement. Performers can record exclusive video messages for fans that play between tracks, and eventually the app will list concert dates and offer live performances.
"Tuned Global and the labels have listened to the concerns of Indonesian people regarding music streaming, to design a music app that is fast and attractive for users," Con Raso, managing director of Tuned Global, said.
Nada Kita is partnering with phone manufacturer SPC Mobile, and will be pre-loaded on all that company's new smartphones. The app is also available on Google Play and the Apple App Store in Indonesia.