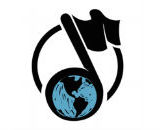 TuneCore released data on its Q2 payments. Artists received more than $35 million through the distribution and publishing administration service during the period. The total marks a 6% increase from payments in the second quarter of 2014, but a slight decline from the $36 million paid out in the first quarter of this year.
The results also revealed substantial growth in the payments coming from emerging markets. Central America saw growth of 351%, South America rose 834%, and Asia increased 496%.
TuneCore added that its artists have earned more than $576 million from more than 18.7 billion downloads and streams since 2006.