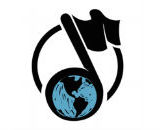 Digital music distributor TuneCore announced first-quarter results — as usual, not in terms of revenue to the company, but through the lens of payouts to musician clients. TuneCore provides one-stop distribution of music recordings to download sites (think iTunes) and streaming platforms (over 150 of them).
Artists earned over $36-million in Q1 through TuneCore distributions, the company disclosed. That is a 5% year-over-year gain from Q1 2014. the money came from 2.8-billion downloads and streams.
Tunecore emphasizes international growth, both in musician earnings and number of non-U.S. distribution points the company has added. Particularly notable growth stories included Chile, Guatemala, Hong Kong, Poland, and Turkey.
Tunecore has also gotten into the synch/licensing management business, recently placing music for TuneCore clients in TV (Girls on HBO; Better Call Saul) and film (Furious 7).
Since starting in 2006, TuneCore has paid out $541-million to artists.