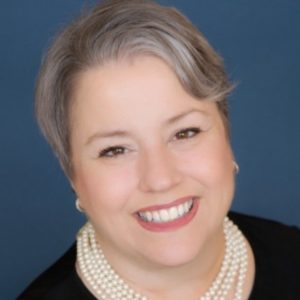 Podcast ad-rep firm True Native Media has hired a new VP of National Sponsorships, Laurel Earhart.
"It's an honor to be part of such a dynamic, talented team," Earhart said in a LinkedIn post. "We will do great things for our advertisers, large and small."
Earhart comes from Entravision, where she was Senior Director of Sales. Before that she had been National Sales Manager at PRX, until mid-2018, and followed that role with a stint at First Capitol Consulting. She is in L.A.
"We are beyond thrilled to have Laurel Earhart join the team and strengthen our relationships with our advertising partners," says Osgood. "Her vast experience in digital ad sales will be a massive asset to the growth we are experiencing."
In another hire, Kegan Munguia joins the company as national Account Manager. He had been traffic and operations manager at PodcastOne.
The hires come in what founder HeatherOsgood characterizes as an expansive growth period for her company and for podcasting. "It's an exciting time for us," says Heather Osgood, True Native Media Founder. "We have invested heavily in technology, processes, and people to align ourselves with the growth we are experiencing. It reflects our mission to build strong partnerships with podcasters and advertisers alike."