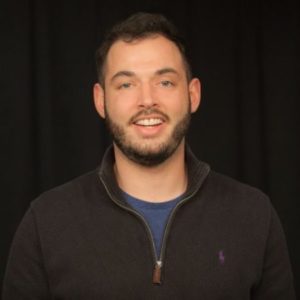 This guest column is by Jeff Umbro, CEO of The Podglomerate, and was first published in his weekly newsletter for LinkedIn called Podcast Perspective. The Podglomerate produces, distributes, and monetizes podcasts. You can learn more and connect at www.thepodglomerate.com.
---
For every awful, horrible, and downright stupid thing we've all seen over the last weeks, months, and years, I'm comforted by the beautiful bits that are happening in the margins. I hope our humanity will prevail over the evils in the world.
But I digress! We have podcasts to chat about. This issue covers all the brouhaha with most of the big players, my recommendations, and an interview with Loud Speakers Network CEO Chris Morrow.
Podcasting News & Views:
iHeartMedia had a BIG flex this past week as it ran nearly 200,000 ad spots for 3 iHeartPodcast Network shows across their owned broadcast channels, as well as another 60,000+ spots for their app. This is millions of dollars in unsold ad inventory, which cost iHeartMedia nothing but would be unattainable without significant spend for another podcast network. And it clearly worked. According to MediaRadar, there were 66,000 ads for the Ron Burgundy Podcast (which went as high at 37 on the Apple Podcast charts), 65,000 ads for Fake Doctors Real Friends with Zach and Donald (which went as high as 21 on the Apple Podcast charts), and 64,000 ads for Missing In Alaska (which went as high as 2 on the Apple Podcast charts). As a reminder, the Apple Podcast charts are a measure of popularity in the moment (new subs, reviews, etc) as opposed to the most downloads. In a broader context, this is extra interesting when you think about how Spotify, NPR, Entercom, Cumulus, PRX, WestwoodOne, and more can follow suit.
Spotify has launched a new ad tech tool with select ad partners, ultimately including a banner ad on screen with the promo code or offer of the ad a user may be listening to. For example, if Joe Rogan is reading an ad for $5 off Harry's Razors, a listener would see a banner on his screen with this offer, allowing them to click and purchase on the spot. We've seen similar ideas in the past with a number of podcast ad platforms, and I think Spotify has even experimented with something similar before (though of course I can't find any links now). It does seem that this audio giant is making a lot of smart moves, but only time will tell if they're the right ones. Speaking of which, about an hour after I sent last week's newsletter mentioning the Kim Kardashian, Joe Rogan, and Obama trio (what a trio!), the company announced an exclusive multi-year multi-podcast exclusive deal with Warner Bros DC Comic properties.
See that quote bubble of text above this bullet? That's for the Podglomerate newsletter signup, which means you'll read all about new shows that we're launching, new partners we're working with, and new services that we offer. We have subscribers from all over the podcast industry, including folks from most of the companies we talk about each week. You should subscribe and see what all the hype is about.
Apple held the World Wide Developer Conference (WWDC) this week, which typically means a ton of new products and software with small incremental changes that will cost us all some crazy amount we shouldn't be spending on technology, and they delivered! The bits relevant to podcasters included an updated Podcast app with a feature called 'Smarter Listen Now,' which is ultimately a podcast recommendation engine similar to what Google Podcast offers. Another feature flew under the radar by many, but they also announced "Spatial Audio" for 3D sound on the AirPods Pro. I don't expect that this will change much of anything in the short term, but producing spatial audio podcasts is kind of like the holy grail of production for ultra audio nerds. Check out this video for an example. I expect at some point we'll see this move more into the podcast space.
Wondery Plus was unveiled this week, at least in its current state. The program allows users to access ad free versions of Wondery podcasts, exclusive and early podcasts, and bonus content. There have been several iterations of this program over the years, including private RSS feeds and various app-specific promotions. but now Wondery has launched an app of their own! For $4.99 a month of $34.99 a year (which, btw, is the same pricing as Stitcher Premium), users have a new home base for their favorite Wondery content. I'm not an expert on app marketing, but I've thought a lot about it over the years. To determine if something like this can be successful, you have to think about it like a math problem. Will Wondery get more out of this (prestige, paying customers, acclaim, a more engaged user base) than they're putting in (creating an app, marketing it, upkeep, producing the content on a continuous basis). Knowing Wondery and their rabid fan base, and playing with the app a bit (it's beautiful), I actually think they'll probably be able to make this work. There's also a world where Wondery gets a brand new fan base for the app outside of their existing listeners. Apple loves the company, after all, and has access to one of the world's largest app directories. Paid podcast apps are a crowded field that includes (in one way or another) Luminary, Stitcher Premium, Audible, Spotify, Serial Box, Pocket Casts, TuneIn, SiriusXM, Pandora, and more. Hosting platform Libsyn will even create a unique podcast app for any show for about $10 a month – Check out the app for WTF with Marc Maron. I doubt I'll pay for this, but the app is undoubtedly beautiful, and there's a weird counter when you sign up that lets you see how many listeners each of their shows are getting. It's a lot.
There's a rumor going around that E.W. Scripps is shopping Stitcher. Scripps purchased the Stitcher podcast app from Deezer in 2016 for $4.5 million. In 2018, Scripps made Stitcher the parent company for their ad sales arm Midroll and their comedy podcast network Earwolf. The new and improved Stitcher entity brings in revenue from Stitcher Premium, ad sales from Midroll, the Stitcher platform, and the Earwolf network, as well as live events. Total revenue in 2019 was reported at $72.5 million, which isn't too shabby of an ROI. By my math, the potential buyers include Spotify ($45.1 billion at the time of writing), SiriusXM ($25.3 billion at the time of writing), iHeartMedia ($647.3 million at the time of writing), Entercom ($227.75 million at the time of writing), and Cumulus ($76.5 million at the time of writing). We could also see another kind of media organization jump into the fray. After this past year, anything is possible.
I'll probably touch more on this in coming weeks, but Conde Nast announced a huge new initiative into digital programming, including video and podcasts, among other things. We'll hear 7 new podcasts, including shows from Vogue, Rolling Stone, and Wired. The announcement mentioned that in 2019, Conde Nast's audience listened to more than 28 million hours across their existing slate of podcasts.
There's been a lot of discussion in podcast circles about IP ownership, especially when it comes to large media companies and underrepresented voices. I'm probably going to come back to this next week, but for the moment give this article from Hot Pod's Caroline Crampton a read for the background.
Podcast Spotlight:
This Week: The Loud Speakers Network Gets Loud: An interview with Chris Morrow
Chris Morrow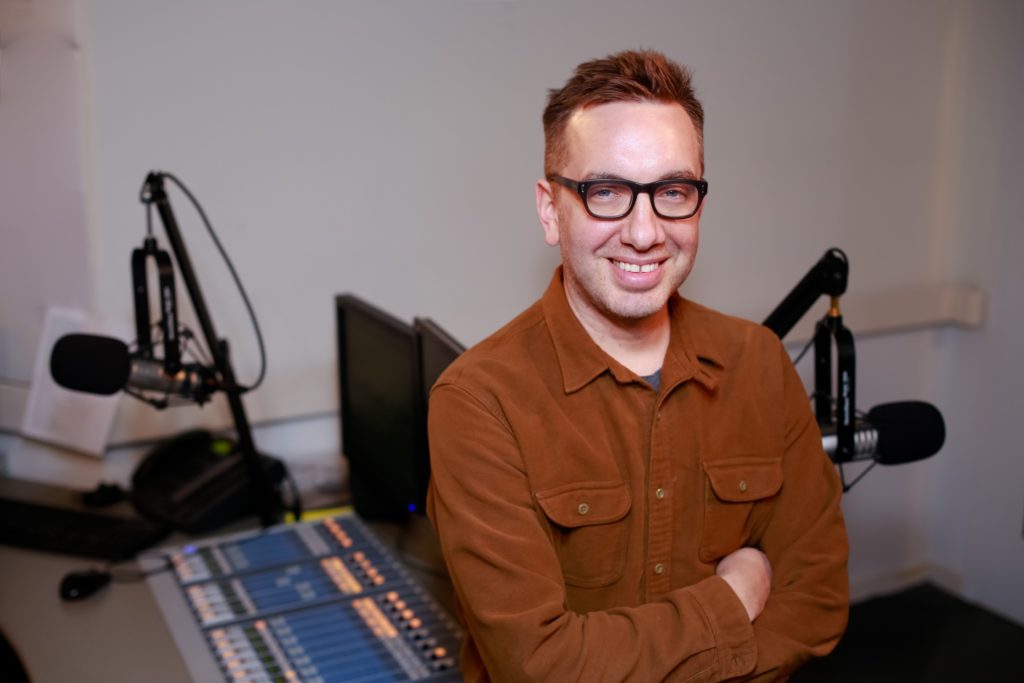 is a co-founder of The Loud Speakers Podcast Network, where he's executive produced award winning podcasts like The Read, The Brilliant Idiots, Tax Season and The Combat Jack Show. He is also a co-creator and editor on Gimlet's award winning scripted podcast Mogul. Before producing and writing podcasts, he was the Director of Urban Programming for Premiere Radio Networks. But that's not all, because somehow Morrow is also the co-author of six New York Times best-selling books, including Hustle Harder, Hustle Smarter! with 50 Cent, Black Privilege with Charlamange Tha God, Do You! with Russell Simmons and Manology with Rev Run and Tyrese.
Loud Speakers is one of my favorite networks to watch and listen to, not least because Morrow has an amazing eye for talent and couldn't be nicer. I sent him a few emails, and here we are.
Podcast Perspective: Can you tell us more about you and the history of Loud Speakers?
Chris Morrow: I was (and am) a writer who initially got into podcasting as a hobby. In addition to writing, for many years I worked as the Director or Urban Programming at Premiere Radio Networks, which is the syndication arm of Iheart. I didn't consider myself a "radio guy" per se, but I had some contacts in the industry. Around 2010 I started listening to a hip-hop internet radio show called The Combat Jack Show, which I really enjoyed. One day I saw Reggie Osse, aka Combat Jack, post on Twitter that he needed someone in the radio industry to help him build up the show. I responded, we met for coffee and hit it off. Eventually I convinced him to turn The Combat Jack Show into a podcast, and after that proved successful, we started an entire network of similarly themed shows. And that's how LSN was born…..
PP: How is Loud Speakers different from other podcast networks?
CM: I think we were the first network to really embrace the hip-hop audience. Today that's a seen as a no brainer, but when we started, we met an incredible amount of resistance to the idea that you could make podcasts for a hip-hop audience, specifically African-Americans. So we've always been different in that respect. I think we're also different in that we're a lot more hands on with our talent. There's much more of a sense of a family like setting than other networks.
PP: How has the network dealt with COVID?
CM: Thankfully COVID hasn't impacted us too negatively. We've managed to set up remote recording situations for all our talent and the audience seems happy with the product. Overall, I think it's gone a lot smoother than we expected when quarantine started.
PP: Loud Speakers has been called a black podcast network. Do you think this is accurate?
CM: Well, as a middle aged white guy, I don't think it's for me to say what's black and what isn't. But if people perceive LSN as being a platform for black voices, certainly we embrace that and are very proud of it. When Reggie and I started LSN, the goal was to provide a platform for African-Americans and POC in podcasting. We wanted to amplify under-served voices. I think not only were we able to do that, but our success showed a lot of other people in the space it was possible too.
PP: Do you think diversity is still a problem in podcasting?
CM: Absolutely. I think one of the things you've seen over the last few weeks is just how frustrated a lot of POC in podcasting still are. I can't speak for them, but I think there's a sense that out of the few opportunities they might have received, some were just for appearance sake, rather than real commitment to lasting success. So that's one of the things that's going to have to change. The bigger platforms are going to have to start committing the same resources to POC shows that they do for a lot of the white shows.
PP: Has the network done anything new or different in the wake of George Floyd's murder?
CM: We made donations to causes connected to the case and have tried to amplify the discussion around it. But truthfully the conversations you're hearing for the first time on a lot of shows and networks are the discussions we've always had on LSN. Since Day One. As a network, we've always been extremely vocal about Black Lives Matter and dismantling systematic white racism. It's part of the DNA of the network. I remember one time several years ago we were working with a corporate client who wanted to do a show with some of our hosts, but asked in advance if they could not talk about Black Lives Matter. I had to say, "Listen, our entire network is part of and reflects Black Lives Matters. So if that's something you're not comfortable talking about, you probably shouldn't be in business with us." That's always been our position.
PP: What are some of your bigger shows?
CM: The Read, Brilliant Idiots, Friend Zone, Getting Grown, Casey Crew
PP: Can you give us a sense of the size of your network of shows? Both in terms of listenership and when compared with other networks out there? (I read somewhere you're up to 13 shows and 4 million monthly downloads?)
CM: In total, all the shows we work with are expected to have about 70 million listens this year. Not sure how that compares to other networks.
PP: I know you're experimenting with YouTube a bit. Can you talk about how you're setting up your shows for video and how you speak to that in regards to advertising?
CM: I think video is always a little bit of a quandary when it comes to podcasting. I think talent in particular really likes to have the episodes on YouTube, but I always remind them that the CPMs are much lower on that platform too. So my advice is to always make audio your strongest platform and then use video to support it.
PP: Do you have any thoughts you'd like to share about some of the industry moves in recent years re: Spotify absorbing Gimlet, The Ringer, Joe Rogan, etc? What's next for Loud Speakers?
CM: I'll answer the last two together. I think our challenge moving forward, and for the industry as a whole, is to preserve platforms like Loud Speakers to make sure there is going to be a real commitment to diversity in podcasting. We're going to have to find a way to hold onto a degree of our independence, but also partner with a larger platform to make sure we also stay competitive and provide the infrastructure our talent deserves.