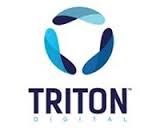 Triton Digital's Webcast Metrics monthly ranker of measured streaming entities turned a corner in the November data, at least for the time being. "Pandora reevaluates their third-party data partnerships as part of an ongoing process, and are not currently measured by Triton's Webcast Metrics," Triton informs RAIN. The sudden absence of Pandora's supremacy in the chart, which RAIN has been caretaking since September 2009, creates room below for streaming radio to differentiate its groups.
Here is this month's chart, sporting a basically different shape from every chart we've published since 2013.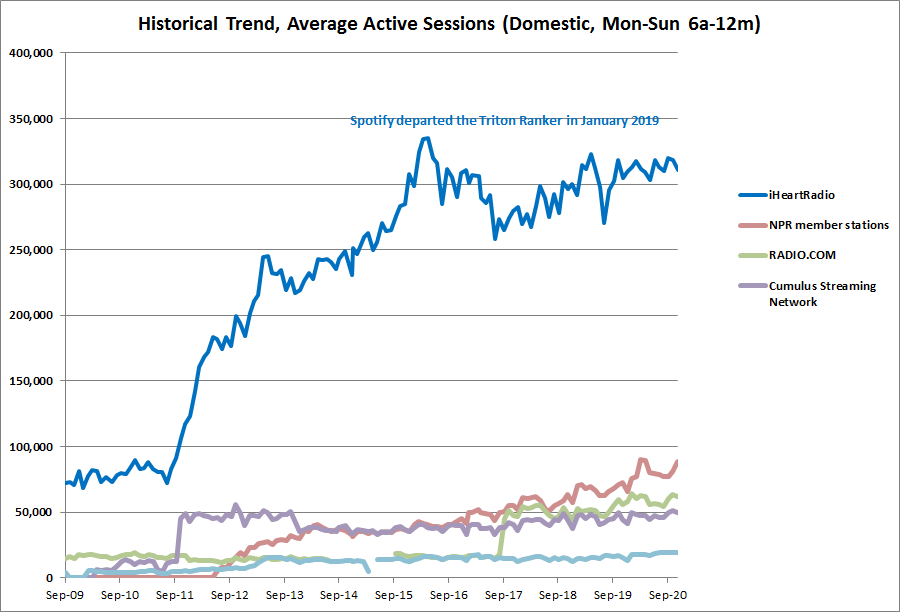 With iHeartRadio now the Top-20 leader, there is more breathing room in the chart to reveal other strongest radio properties
Let's review some chart history. Pandora has been in the Triton cohort since RAIN's first chart, when the internet radio pioneer logged 147,673 Average Active Sessions. (AAS is Triton's metric which we have used since the beginning. We look at the U.S. ranker for 6am-12pm Monday-Sunday.) In that September 2009 ranking, iHeartRadio (called Clear Channel back then) was in the #2 spot with about one-third of Pandora's streams. Below is a chart of the first year in RAIN's tracking: Sep2009 through Sep2010: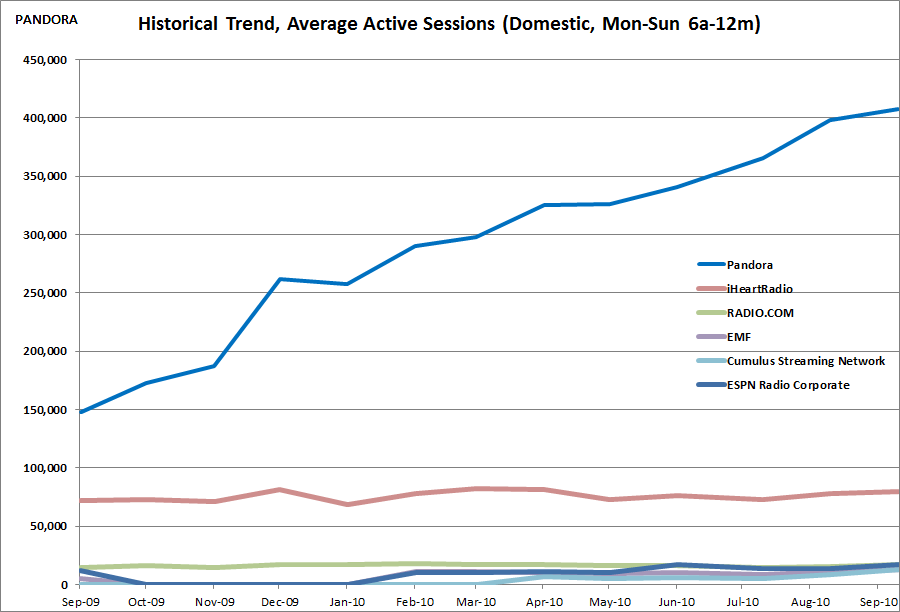 Spotify blasted into the ranker as a Triton client in January 2015, and exited Triton at the end of 2019. Looking back at last month's chart (for October 2020), we get a perspective of how Spotify shaped the top-20: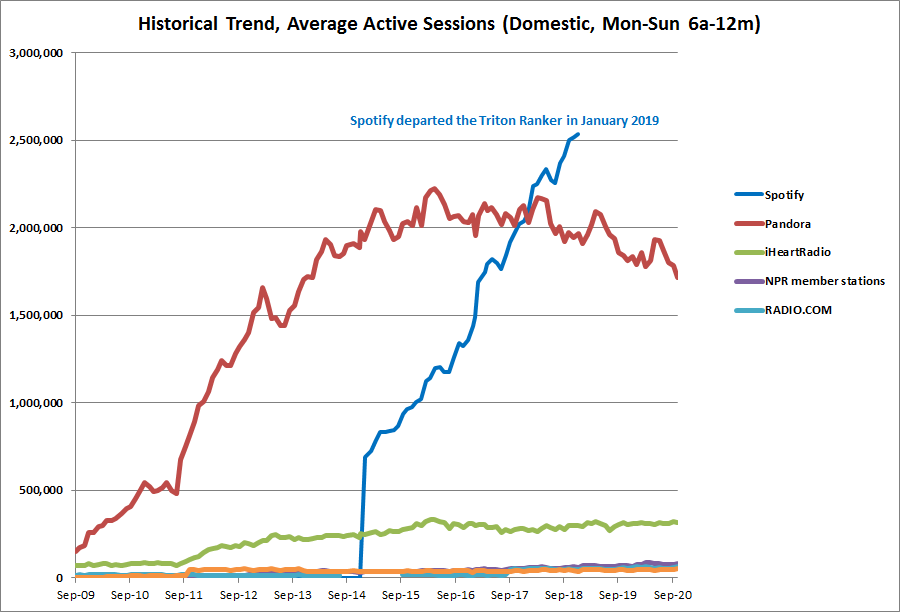 So, without both streaming titans, which relentlessly occupied the #1 and #2 spots for over 11 years, the Triton Webcast Metrics Top 20 Ranker takes on a new look.
.