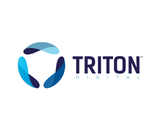 Ad-tech company Triton Digital, which has long operated across audio categories in its measurement and marketplace platforms, is now tying it all together in a unified global audio exchange that aggregates audiences across broadcast, podcasting, and streaming. It's called the Triton Audio Marketplace, with a planned launch in early 2022.
"Media buyers are increasingly looking at audio budgets holistically, rather than divvying the dollars among dedicated radio or streaming segments of their media plan," the company says by way of rationale. Triton Digital was acquired by iHeartMedia in February, an integration that has expanded Triton's audience reach.
The Triton Audio Marketplace represents over 100-billion audio impressions per month, and what the company claims is "the largest single pool of audio audiences." The inventory will come from radio, streaming and podcast inventory from more than 250 media companies, including 17 of the top 20 broadcasters; more than 700 hit podcast titles from the iHeartPodcast Network; and iHeart's acquired subsidiaries Voxnest and Spreaker whose content comes from thousands of creators.
John Rosso, Triton Digital's President of Market Development, said a new study from WARC and Lion Intelligence being released today shows that 31% of the average consumer's media consumption is now audio, but less than 9% of brands media spend is being allocated to the medium. "This new Triton Audio Marketplace is designed to now close this gap by making it easy for any marketer to find their audience in one place and plan and buy these audiences at scale across more than 250 audio media partners," he said.
Targeting and measurement, two of the company's traditional services, will be embodied in a complete set of audio ad tech and data solutions. Brand safety is a priority, and Triton claims its new Marketplace will be the largest brand-safe audio environment.
As an intriguing add-on to the main announcement, Triton briefly states that it is also planning to introduce a new platform for publisher data collection that is based on listener consent. While few details have been released so far, Triton says the data, in addition to data provided by the advertisers, will help buyers make audience planning, targeting and measurement decisions.
.