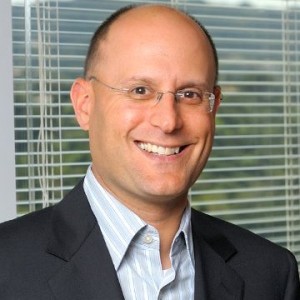 As we reported this morning, Vector Capital has acquired Triton Digital. We spoke with Triton President and CEO Neal Schore, to get context around the new business structure.
Triton Digital was previously owned by Oaktree Capital Management. "We were part of a vintage fund at OT," Schore told RAIN News. "I had worked with them for ten and a half years. Oaktree was a great partner."
"We've historically been an inquisitive company, a strategic company." –Neal Schore, President & CEO, Triton Digital
Schore said that the ownership change was the result of a natural inflection point. "As private equity cycles go with different funds, we were at the end of the cycle. As we looked at opportunities going forward, we thought a technology-oriented investor would be strategic, and help us with strategic growth and financial needs."
The company started thinking about a new ownership structure a year ago. Six months ago Triton began an exploratory process, speaking with multiple firms. Neal Schore described the process as natural and un-dramatic.
Vector Capital's investment portfolio specializes in established technology companies. Vector favors opportunities to partner with management at a strategic level in addition to providing financial investment. Looking forward, Neal Schore told us that he looks forward to Vector's "strategic contribution, as well as access to meaningful financial resources."
"The tidal wave of digital audio is coming." –Neal Schore
Two executive departures are synchronized with the ownership change: Mike Agovino, former COO, and Patrick Reynolds, former Chief Strategy Officer. Agovino co-founded Triton digital in 2006. Before that he was with Katz Media Group. Reynolds was an ad agency veteran when he joined Triton in 2009.
Neal Schore characterized both exits as amicable and based on the needs of the two men.
"Mike Agovino had thought about things he had considered doing, and we had a good discussion about what next phases his career looked like. He is excited about his next phase, the next chapter in his book." Schore said that Agovino will remain as an advisor for an extended period. "We'll still have access to his big brain and big thinking," Schore said.
Patrick Reynolds was at a similar crossroad, according to Schore. "I have a high level of respect for Patrick," he said.
In addition to high-profile exits, a "minimal number" of unspecified staff reductions were made by Triton, to streamline the organization and optimize resources, Schore said.
What's next from Neal Schore's viewpoint? The answer hangs on increased investment and accelerated strategic plans.
"We've historically been an inquisitive company, a strategic company," Schore told us. "We've invested heavily in innovation products that help drive money for digital audio. We expect to extend and accelerate our plan. The tidal wave of digital audio is coming. We're excited about our technology and we how we provide resources and leadership to the industry."