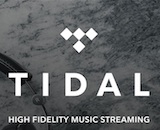 Tidal has rolled out in five new European markets. The hi-fi streaming service is now available in Ireland, Finland, Belgium, Luxembourg, and the Netherlands.
"All these markets, as the rest of the world, are seeing a strong increase in music streaming subscription, as well as a high interest for high quality audio," said CEO Andy Chen. "We have also already seen substantial interest from these markets signing up to our waiting list – with Netherlands as the front runner, and we are very excited to open up to five new markets today."
The service promises a library of more than 25 million tracks at lossless, CD quality. Listeners in the new markets will pay the same subscription price of $19.99 per month for access. We reviewed Tidal and its differences in sound quality after its U.S. launch in October.