The Podscape, a graphic representation of the podcast business landscape created by Magellan AI and Sounds Profitable, has been revised, again. By our count, this is version #3. (See below, and download HERE.)
The revision brings the detailed and useful infographic do date with acquisitions made since the previous version (see RAIN here.) That second edition introduced colored overlays indicating podcast firms acquired by larger companies. The same color-coding is retained in the third addition.
We notice new acquisition updates. Triton Digital and its subsidiary Omny Studios are now indicated as part of iHeartMedia (identified simply as iHeart in the Podscape). WideOrbit is now properly positioned in Audacy. Simpolecast is properly positioned in SiriusXM; previously it was placed in Spotify.
Below is a graphic sized to fit on this page. Downloading the real thing (HERE) is preferable for close  examination.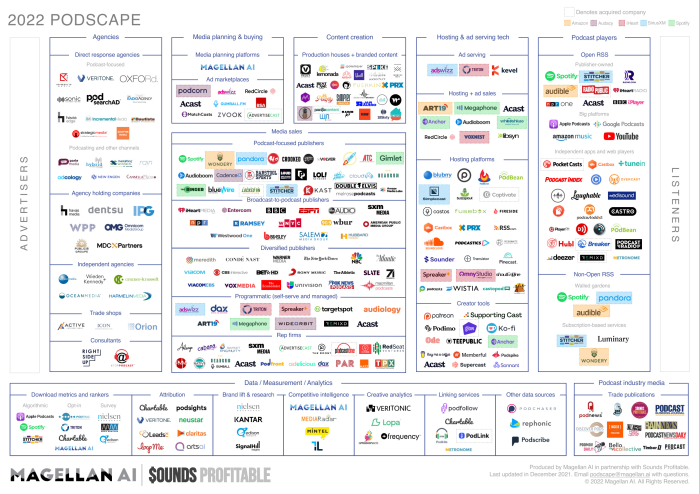 .