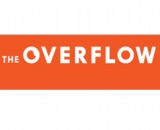 A new streaming service called The Overflow has crossed the border from Canada, bringing its database of Christian music to U.S. listeners. For now, it is only available as an iOS app, but Billboard reported that a web version is in the works. The company uses 7digital, which recently embarked on project for higher-quality audio formats in streaming.
The service has a catalog of 383,000 songs. With a price point of $4.99 a month, The Overflow falls in a mid-range among streaming services, which makes sense given its tight focus. The Overflow also has more involved relationships with the artists whose music it streams. Cofounder and CEO Stephen Relph explained that the company developed Bible-reading plans with the popular performers.
On general streaming platforms, success tends to fall on the most broad and popular genres, thus why niche areas such as jazz and classical have been struggling with the transition. Christian music would also be a tough climb to financial viability on a platform such as Pandora or Spotify, where the catalogs are available but don't garner much interest from the average listener. "There's a general recognition that we want to highlight a part of the catalog that doesn't get much recognition," Relph said. "We can bring greater value."
Electronic music has been successful with cultivating separate streaming services and online communities. If The Overflow continues to gather fans, it's possible that this would signal other underserved genres that they can build self-sustaining networks of their own.