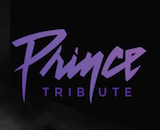 It's a sad day for the music world with the death of the artist known as Prince. The incredible performer had a huge impact on his many fans and fellow musicians. Multiple radio and music sources are now paying tribute to Prince's massive talent and vast catalog of wonderful music.
iHeartRadio has launched a Prince Tribute Radio station. The programming includes his hits, of course, but also some interview clips with the Purple One talking about his work. It also has clips of contemporary performers discussing Prince's impact on their own careers.
Sirius XM has also put forth a recognition. The Prince Tribute Channel will air on channel 50. In addition to his own catalog, the station will feature related acts and performers who collaborated with him or were directly inspired by his work.
Prince died at his estate in Chanhassen, Minnesota on April 21. He was 57.