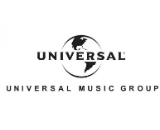 One of the big music industry narratives this year will likely be the expected sale of up to a 50% stake in Universal Music Group. Two very different potential buyers have already emerged. Reuters reported that Tencent Music Entertainment and U.S. buyout fund KKR are each exploring bids for the major label. The conversations around UMG's future ownership appear to all be at a very early stage. KKR declined to comment on a possible buy, and Tencent was not available for comment to Reuters.
The road to UMG's sale will likely take several months. Vincent Bollore, the French businessman controlling parent company Vivendi with a 25% stake, is still in the midst of selecting banks to oversee the partial sale. Those bank appointments are expected to be made in March, with the sale process likely to begin in the second quarter. That leaves time for other interested buyers to emerge.
Unnamed sources gave Reuters some background details about Bollore's approach to the sale. The sources said that Bollore wants to remain the controlling force for UMG, which could make it difficult to broker a joint venture for any buyers looking to exert their own leadership over the label. Reuters said that might lessen the appeal for other music insiders such as Tencent, which already has a dominant presence in China and is working towards more international growth. For financial industry players like KKR, being a supporting player in UMG's ownership could possibly be more attractive.