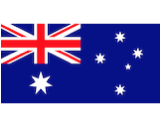 The Australian Recording Industry Association has published its year-end results from 2018. The trade body saw wholesale revenue in the country grow 12.3% to A$526.1 million last year, compared with A$468.7 million. As with so many annual reports around the world, streaming was a key contributor to the increasing revenue.
Revenue from streaming services increased more than 40% on-year to reach A$375.8 million. These sources now provide a record-high 71.4% share of Australia's wholesale music revenue. The results demonstrate dramatic growth in streaming, which was responsible for just a 10.8% share of the Australian market in 2014.
Subscriptions generated the majority of streaming income, reaching A$304.7 million in revenue. Ad-supported streaming contributed revenue of A$32.3 million and video streaming provided A$38.8 million.