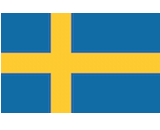 IFPI Sweden reported that the nation's music revenue reached 1.1 billion kronor ($121.9 million) in 2016, up 6.2% from the previous year. Sweden, home of Spotify, has been a leading country in adoption of streaming, and last year's results are no exception. Audio streaming secured an 82.3% share of the music industry sales, edging up 8% from its 2015 share.
"We have become accustomed to streaming services creating a much-awaited growth in the market in recent years, but it's important not to forget how positive it is that in 2016 alone, it grew by around six percent," IFPI Sweden CEO Ludvig Werner said.
As streaming continues to dominate the Swedish market, digital downloads have continued to dwindle. Revenue from digital downloads dropped 22.9% in 2016 for total market share of just 1.6%.
And, in line with the statement from IFPI Denmark's CEO in reporting 2016 results, Werner also used the announcement to voice concerns about varied regulation and licensing rules across different platforms. "For one service to negotiate with rights owners and pay 60-70 percent of revenues, while another service doesn't need to negotiate and pays 8-10 percent, is clearly not sustainable," he said.