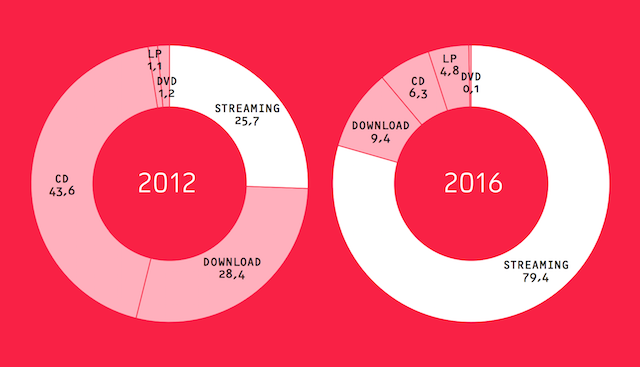 Denmark's music industry increased its total revenue 9% to 494 million kroner ($70.8 million) in 2016. IFPI Denmark found that streaming accounts for the lion's share of that revenue at 392 million kroner ($56.2 million) and a 79.4% market share. The figure increased 21.3%. Following the trends in many music markets, download revenue fell 15% and CD sales revenue declined 49.7%.
The trade group used the announcement of the annual streaming statistics to make additional calls for copyright reform. IFPI Denmark Chairman Henrik Daldorph noted that YouTube contributed a 2.8% share of the revenue generated by streaming music sources. He attributed that percentage to the safe harbor protections that permit YouTube and other platforms to host content uploaded by users without assuming legal liability for copyright infringement.
"Where is the incentive for further development of services such as Spotify, YouSee Music and Apple Music, when they constantly have to compete with…YouTube, which utilizes outdated EU legislation to avoid paying the same for music as its competitors?" Daldorph said.