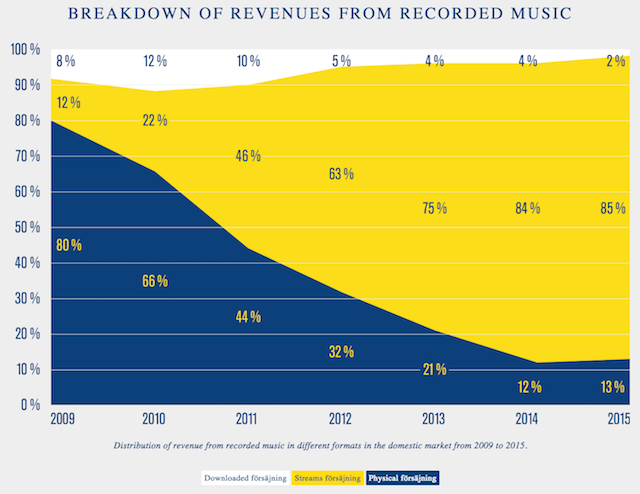 Swedish industry group Musiksverige released a report about the nation's music business in 2015. As shared last month by the IFPI, 85% of recorded music revenue in Sweden came from streaming last year. But this report demonstrates just how sudden and thorough the shift was in that market.
Streaming's dominance has been many years in the making, growing steadily since 2009 when the share was just 12%. The skyrocketing growth did level off in 2014, with streaming securing an 84% share. Musiksverige notes that most of those are premium subscriptions to Spotify.
Sweden's entire music business generated 9.2 billion kronor ($1 billion) in 2015. That's a 13% increase over the previous year, and 40% growth over the past six years. Recorded music revenue jumped 12% to nearly 2 billion kronor.