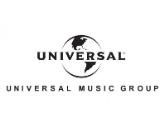 Universal Music Group's first-half results showed continued growth and dominance for streaming as a revenue source. Total recorded music revenue in the half was €1.83 billion ($2.07 billion) and streaming was responsible for 36% of it. Thus, streaming generated €653 million ($737 million) in the six-month period. Streaming and subscription revenue for Universal rose about 62% on-year for the half. As has become the industry's standard narrative, downloads suffered. Income from that outlet fell 29% for the period.
In all of 2015, streaming accounted for more than half of the company's digital recorded music revenue. It was a quarter of Universal's total revenue, and is on track to continue gaining share in the full-year 2016 results.
UMG's results are reported as part of parent company Vivendi's financial results.