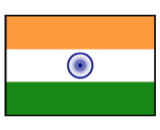 Recorded music revenue in India increased 26% in 2016. That growth exceeding the global rate of 5.9% and places the nation 19th in worldwide sales. That's the takeaway from the Indian Music Industry's Digital Music Study 2017. The group, an affiliate of the IFPI, noted that streaming was a key driver, contributing nearly half (47.5%) of the country's total music revenue.
"The rapid penetration of smartphones across the length and breadth of the country combined with the revolution of 'cheap data' is the transforming factor in encouraging Indian customers to consume streaming services which will certainly benefit the Indian music industry," IMI President and CEO Blaise Fernandes said. "Streaming services also offer opportunities for Indian music to be discovered globally."
The report acknowledged that piracy continues to be a threat to India's music business. It claimed that 94% of users obtain some music through piracy.