Steve Goldstein's Amplifi Media works with media companies and podcasters in developing audio content strategies. Goldstein writes frequently at Blogstein, the Amplifi blog.
---
We have come a long way from Bruce Springsteen's lament back in 1992, "There are 57 channels, and nothin' on."
There has nev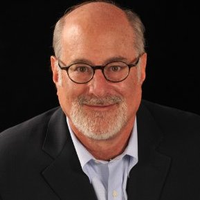 er been a better time for content creators. There are a bunch of new streaming TV services rolling out including HBO Max, Apple TV, and Disney +. Each service has enticing new shows popping up on what seems like a daily basis. These new choices are on top of a rich roster of content from incumbents including Netflix, the main networks and hundreds of cable TV channels. Audio is in there too with streaming services including Spotify, Amazon Music, Apple and Sirius/XM.  And of course there are podcasts; a dizzying array of 800,000 of them flooding the market with thousands of new titles monthly.
While it may be the best time for content creators, counterintuitively, it may be the worst time for overwhelmed consumers. So much of the content looks fantastic.  And that, it turns out, is a major problem.
On iHeart CEO Bob Pittman's excellent podcast "Math and Magic," his guest David Zaslav, the CEO of the top performing Discovery Networks (The Food Channel, HGTV, Oprah, etc.) laid out the essential problem of consumers drowning in choice; "unlimited choice creates anxiety and confusion" he says. That's it, right there. Zaslav says it becomes harder and harder for people to curate when they have unlimited choice.
While It May Be The Best Time For Content Creators, Counterintuitively, It May Be The Worst Time For Overwhelmed Consumers
The paradox of choice may best be illustrated by learning that in spite of all the great original content on Netflix, the most streamed shows last year were two classic sitcoms "The Office" and "Friends."
Psychologist Barry Schwartz in his book The Paradox of Choice talks about people being unhappier as the number of options increase.
There are so many options The New York Times wonders whether advertising for the new Apple TV service can cut through the noise in the increasingly crowded world of entertainment.  And that, mind you, is Apple with vast cross-promotional opportunities to reach millions of users on their various services and devices.  If Apple is going to have trouble breaking through the iceberg of content, how is a mere podcast show without the synergy of a major Disney-like company going to make a ripple in the sea of content?
In our work with clients, we have an extensive series of questions we call "The Podquest."  We focus on the key issues involved in launching a show ranging from what the podcast will sound like to why it is essentially better and different.  Back in the good old days – um, three years ago – we used to cover marketing in the final third of the process. Now promotion issues are right near the top, because without a megaphone, it is increasingly difficult to successfully establish a podcast.
"But podcasting is different,' we hear from some. "Audio is different than video."
It isn't different.
In marketing terms, it is all content seeking to attract the time and attention of an audience. The job of the marketing is to raise the hand high enough that people become aware of the show or service along with a clear sense of why they should watch or listen.
Good Content Will Be Crushed By Great Content And Similarly, Average Marketing Will Be Pounded By Standout Marketing
That was always a tough task and now more daunting. Ask Luminary, a pay-for-podcast platform, whether $100 million has been enough to get on the radar.
More often these days we see "common" products with a distinction built right in – think Kind Bars. Why is one brand of Hummus better than another?  Isn't hot fudge pretty generic?
Why is one crime podcast better than another?
With so many options, good content will be crushed by great content and similarly, average marketing will be pounded by standout marketing.
There will always be the serendipity of content that goes viral, and friend recommendations are powerful, but who can count on that? If the media titans are having trouble distinguishing their content, those without a bullhorn have a far tougher road.
My TV show queue is long. My list of unlistened podcasts is longer.
Consumers are drowning in choice, and as a friend of mine is fond of saying "Choice Kills."