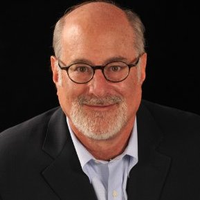 Steve Goldstein's Amplifi Media works with media companies and podcasters in developing audio content strategies. Goldstein writes frequently at Blogstein, the Amplifi blog. Steve can be reached directly at 203-221-1400 or sjgoldstein-at-amplifimedia-dot-com.
---
It's relatively easy to spin up a podcast – it must be, there are 1.4 million of them. Knowing when to throw in the towel is much more challenging.
Interestingly, of the 1.4 million titles, most (55%) have not produced a new episode in the last 90 days, and 27% have not produced an episode in the past year, so clearly, these podcasts have already fallen off. Still, they keep coming. There is a surge in new podcasts aligned with the start of the pandemic. After "finishing Netflix," for some, the next thing to do was start a podcast. Daniel J Lewis's excellent data resource Mypodcastreviews tell us some 280,00 podcasts were started in the last 90 days, and you can double that looking to the start of the pandemic.
Podcasts fade for a variety of reasons. Many are started on a whim; some creators hope for instant stardom and riches, ending up disillusioned when finding few listeners. Others quickly learn that creating good durable content is hard and time-consuming.
Tastes Change, Story Arcs Get Old, And New Shows Come Along That Are More Appealing.
The reasons for sunsetting a podcast vary. This post is not about the podcasters that jump in and then out like joining a health club and never showing up. It's about podcasts that have creatively or empirically run out of gas.
In my many years of developing, nurturing, and transforming radio shows, audio brands, and podcasts, I have found it useful to use television as a contrasting barometer. Simply put, most shows are not meant to last forever and don't. Tastes change, story arcs get old, and new shows come along that are more appealing. While it may seem tougher to sustain a TV show today, even going back in time to the era of three TV networks, the mortality rate has always been high.
The Dick Van Dyke Show, heralded as one of the best and most iconic TV sitcoms of all time, lasted only five seasons. Mission Impossible had seven seasons, Leave it to Beaver had six, The Brady Bunch ran for five, Star Trek for four years, Batman only three, The Munsters two, and Mary Tyler Moore (which debuted 50 years ago this month) had seven seasons. You get the point.
Primetime was limited and thus coveted. A show on the way down was a show in danger.  Occasionally, a show like Cheers started its first year off in the ratings basement, but patience paid off and, in its second year, was a top-rated series that lasted eight more years.
1.4 Million Podcasts With 35 Million Episodes… And They Choose Six
Of course, today's TV and video marketplace are infinitely more complicated with hundreds of cable channels, new subscription services popping up, and YouTube. This crowded environment is more analogous to the glut of podcasts available now and the torrent of daily new releases.
According to Edison Research, people in the U.S. listen to six podcasts each week. Yikes. 1.4 million podcasts with 35 million episodes… and they choose six! The tyranny of choice is brutal. I just counted 37 podcasts about knitting. I don't even want to think how many general sports podcasts are out there, and who is the next comedian to launch a podcast.  Competition for one's time is fierce (see items one, two, three, and four below).
They won't all survive. Few will become sustainable hits. The ongoing question for podcast producers and creators to ask when thinking of pulling the plug is whether a show is on its way up, sideways, or out.
Here are six signs it's time to change or cancel your podcast:
1.     "We'll just wing it" – no real plan – Many podcasts are started on a whim, but the "it will be fun" factor is soon traded for "oh my, what will we do on the next show?" Good shows, even chat shows, must have a thoughtful development plan.
2.     More "B" than "A" – Listeners are rightfully narcissists with their time and have a keen ear in evaluating a show's quality. Everyone gauges, even subliminally, whether there are more "A" level quality moments of high interest and entertainment or less compelling "B" instances. Shows that deliver more "B" than "A" are in trouble. Even worse, "C" level content is "filler" and is disrespectful to all listeners. Make no mistake, "A" is hard (see the first item).
3.     Creative bankruptcy or story fatigue – It can be hard to come up with original and compelling storylines. Even before Kevin Spacey's travails, House of Cards went from a must-see Netflix binge to a maligned painful series. Story arcs end. Stamina in storytelling is challenging. This is true for all content genres, not just narrative. How many times have you bailed on a TV or podcast series because you lose interest? (see the second item).
4.     Freshness dating – Tastes and times change. People change. Some shows or topics can't or won't change too.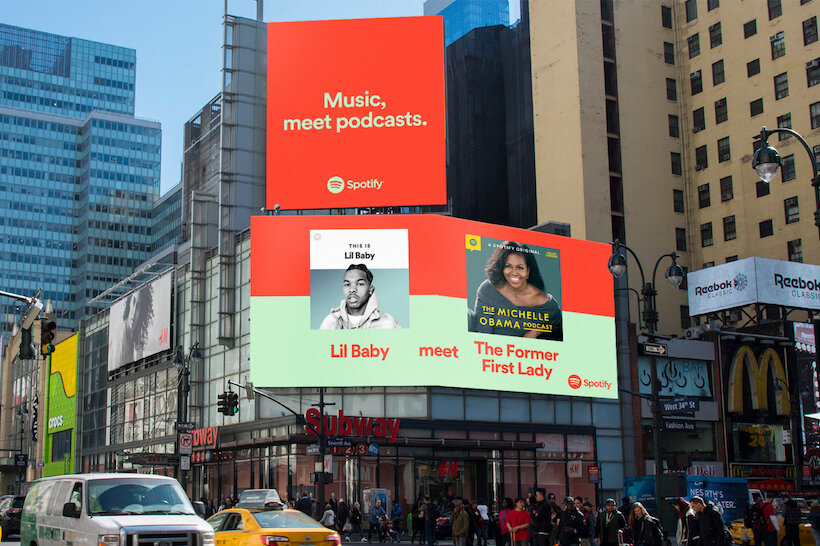 5.     No marketing – The common pain point for most podcasters is awareness and trial. Many shows, even excellent ones, never find an audience. It is getting harder to launch and sustain a show without marketing, cross-promotion, and social engagement. Even a high-profile launch such as Michelle Obama's new Spotify podcast was supported with extensive digital and traditional media, including newspapers and billboards.
6.     Soft time spent listening – Podcast metrics are notoriously limited for content creators, so it's worth doing your best Inspector Gadget impression and look for clues as to why your show has stagnated. Apple provides limited listening data (it always seems to suggest people get through 74% of a podcast), Spotify offers more. Listener podcast reviews, custom surveys, native apps, podcast chart momentum, and download motion help paint a picture of a podcast's health and growth potential.
These are the factors we see most often in determining a show's trajectory. Some shows run out of gas. Some have clear expiration dates.  Some lose their freshness. Some cede to new voices, and some fail to recast or rebuild.
And some, who work at it, break through to the other side. Happy to help you get there.
.